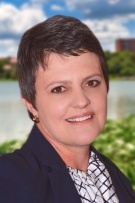 Madri Spoelstra
Talk Florida Living LLC
Lic. #SL3324606 (FL)
Buying a home is one of the most important decisions people make in their lifetime. With many years of experience and a true passion for real estate, Madri is the agent you want by your side to support and guide you through the home buying process. Not only is Madri knowledgable in the houseing market, but she is an expert when it comes to the Lakeland area.
Madrid is very pleasant and prompt. Whatever questions we had she responded in a timely fashion. We would highly recommend her.
April 5th, 2020
What a pleasant, professional, knowledgeable and accommodating person. She made us feel very much at ease and we would refer her to anyone looking for a home.
March 4th, 2020
Madri was excellent and professional. She was always prompt in meeting us at the designated time and prompt in replying to our calls and emails.
January 23rd, 2020
Showing 1 - 3 of 33 reviews