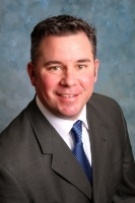 Matt Hays
Vision Realty Partners, LLC
Lic. #329040 (TN)
With over 20 years of experience in the residential and civil construction industry, Matt Hays is able to share a rare wealth of knowledge and expertise with his clients.

Prior to earning his Real Estate license, Matt was a Sergeant in the U.S. Marine Corps and served honorably on two overseas deployments.
...Read More
Barbara H.
I found Matt to be condescending, difficult to work with and would not recommend him. There are many willing, capable realtors to help selling or buying your home.
...Read More
February 8th, 2019
Cathie H.
My association with Matt began several months before I visited with the idea of perhaps buying a home here.
...Read More
September 21st, 2018
Dave & Carlene S.
The thoughtfulness that you've shown is truly appreciated! We have been "wowed" by you and Keely's patience with us and kindness to us over many months.
...Read More
August 6th, 2018
Showing 1 - 3 of 7 reviews