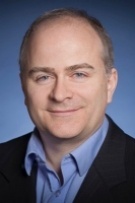 Matthew Heisler
Heisler & Mattson Properties
Lic. #9534834 (MA)
Matthew has been helping customers in Metrowest and Central Mass as a highly rated, full-time agent for over 14 years. Having been through 2 up cycles and one really tough downturn, he is positioned to offer some perspective on the future of Active Adult Community housing and how it has held up over the last couple of decades.
...Read More
Zuser20140708 .
I got Matt's reference from one of my friend when we started looking for the property.
...Read More
January 15th, 2018
Jh .
We lived in Southborough for 4 years, and Matt assisted us both with the purchase of our house when we moved to Southborough from New York, and with the sale of our house when we .
...Read More
January 15th, 2018
Mariaflorencia R.
We couldn't be happier with Matt. We started with a different agent that was awful. So we walked away and a little later a friend recommended Matt.
...Read More
January 15th, 2018
Showing 1 - 3 of 6 reviews