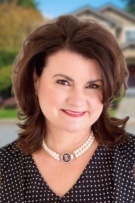 Melanie Hellmer
CRG Companies, INC
Lic. #80170 (SC)
Melanie has lived in the Myrtle Beach area for more than 25 years and has immersed herself in the local lifestyle. Her experience purchasing, renovating, building, and selling in the area has provided her with unique insight that aids in her client relationships, marketing strategies, and overall transaction experience. She serves her clients with an enthusiastic and passionate charisma.
We reached out to Melanie as I was considering a move to the Myrtle Beach to be closer to my grandkids.
May 8th, 2019
From the 1st phone call to closing day, Melanie was with us all the way! She helped us select the best neighborhood for our soon to be retirement home at the beach! We are very .
April 16th, 2019
My wife and I were very pleased with Melanie's professional attitude and level of service while we were searching for our 2nd home at the beach.
May 1st, 2018
Showing 1 - 3 of 13 reviews