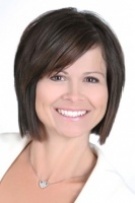 Melissa Rush
Rush & Associates Realty
Lic. #BR508178000 (AZ)
Melissa was raised in the East Valley of Arizona. Her family moved from upstate New York when she was in grade school. She is now married with two children and two dogs. She started selling new homes in active adult communities in 1993 with Thesman Communities, a company which specializes in upscale manufactured homes with multi-million dollar amenities on leased land.
...Read More
Sabrina and J.
Melissa Rush is a 10 star realtor. She show's up, follows through, knows here business and very kind.
...Read More
November 19th, 2018
Jim and Janice B.
Since we were so impressed with Melissa's counsel and professionalism in representing us with the purchase of our home in Sun Lakes last year, we asked Melissa to assist us in sel.
...Read More
August 30th, 2018
Art and Linda S.
We knew of Melissa when she was a rental agent for a home we were renting in Sun Lakes, so when it came time for us to look for a home there, we naturally reached out to her.
...Read More
August 28th, 2018
Showing 1 - 3 of 40 reviews