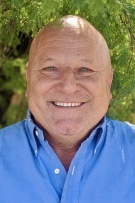 Corcoran Platinum Living Realty
Lic. #SA669119000 (AZ)
Contact Me
Michael was born in Boise, Idaho and grew up in the Pacific Northwest, near Seattle. He moved to Pismo Beach in the Central Coast of California during his high school and college years, where he also met his wife, Kerry, who he married in 1983. Michael spent most of his career in sales/management for the retailer Nordstrom and was also a sales rep for several wholesale manufacturers. After being transferred to Arizona in the 90's, Michael fell in love with the beautiful desert landscape and design, which is something he deeply appreciates to this day. Michael received his Real Estate license in 2016 and began his Real Estate career in new home sales for Cal Atlantic Homes/Lennar Homes.

Michael is now able to combine his love for all things Arizona with his career as a Real Estate professional. He is a member of the National Association of Realtors and The Arizona Association of Realtors. He has gained much knowledge and understanding of the unique and wonderful lifestyles available in active adult communities of Arizona. As a realtor, Michael's first priority is to make home buying or selling fun, easy, and stress-free. He will always listen to his clients needs and wants to achieve the best outcome in every transaction. Michael hopes to share his enthusiasm and insights with his clients and to make it a relaxing and enjoyable process in finding them their perfect home.

Michael and his wife have three beautiful daughters that are all nurses and a son who is a Paramedic/Firefighter in the Army National Guard. Michael especially enjoys being surrounded by his family and grandkids all within 10 minutes of each other.