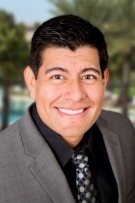 Mike Cervera
Treeline Realty
Lic. #3370427 (FL)
Mike and his family have called Southwest Florida home since 2014, and he and his family thoroughly enjoy all that the area has to offer. Before real estate, his first love was baseball, and he was able to pitch in the minor leagues for five years.
Mike was the most patient, kind, informing, understanding, thorough, available realtor I've ever experience! I would pass his name along to everyone I know! I still feel he will h.
January 14th, 2020
Mike is a fine gentleman and a true professional. We are so blessed to have worked wit him.
December 22nd, 2019
Mike is wonderful to work with, no pressure and very personable!
December 7th, 2019
Showing 1 - 3 of 13 reviews