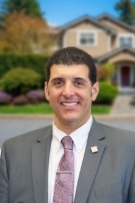 HomeSmart Premier Living Realty
Lic. #10301218947 (NY)
Contact Me
You Only List Once Because Mike $ells It! Why waste time with agents that promise you the world and then don't deliver?

"Mike Ferrara was fantastic! He knew how hard it was for me to sell my parents' house and he was very caring and empathetic throughout the entire process. He has already sold a friend's parents' house from our recommendation who was in the same situation (estate sale). He is compassionate and the communication was incredible. He even recommended an attorney who walked us through every step. We will definitely use him again to sell ours. Thanks again Mike, I'm grateful!"

This is just one of many client testimonials that Mike Ferrara gets on a regular basis. If you're looking to sell or buy, Mike's outgoing personality and dedication to his work will guide you through the transaction and keep you updated throughout. His #SmartTeam of partner attorneys, lenders, etc. will make sure you're being represented the best possible way. Mike was recently awarded as the #1 Agent in his company and he's a leader within his office by training newer agents.

Remember, experience and know-how matter. When you're ready to list, call Mike, and let's get you $old! Buying? In this currently red hot market where homes have been selling for at and above asking, Mike has negotiated the absolute best terms for his happy buyers. Mike's #SmartTeam of lenders, attorneys, and home inspectors will assist in guiding you throughout the process.