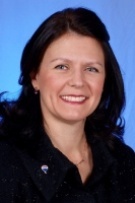 Natalia D'Arrigo
RE/MAX Signature
Lic. #40DA1077095 (NY)
Natalia has been a Licensed Real Estate Agent for over ten years. Her geographic area of practice is the Suffolk County of New York. Her mission statement is to help her clients achieve their dreams, goals, and to create a long lasting relationship.
...Read More
Kimberly and Dave M.
Natalia is an amazing Realtor. She helped us with the purchase of our first home a few years ago; and is now assisting us with the sale.
...Read More
August 1st, 2018
Janet and Rich M.
Natalia is the best Realtor. She sells homes very quickly. In our case, it took only 3 weeks in what was, at the time, a rough condo sales market.
...Read More
June 5th, 2018
Susan and Jim C.
Natalia is a delight to work with. She works very hard to help find a home you really want. She also is great at working to sell our house as well
May 24th, 2018
Showing 1 - 3 of 8 reviews