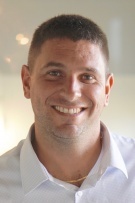 Treeline Realty
Lic. #3457182 (FL)
Contact Me
Nick Sartell is the up and coming face of real estate in Southwest Florida. Nick was born in Houston, Texas, but was raised in Hamilton, Massachusetts. He relocated to Florida as a young adult, spending his time working construction with a specialty in masonry. Nick moved on getting involved in assisting with the management of a total reconstruction to a private golf course.

Nick and his wife Isabella, a Swedish native, married in April 2017 on the beautiful North Captiva Island, Florida. They welcomed their first child, Dallas, in November 2018. The family makes their home at the Babcock Ranch, Punta Gorda, Florida.

As a real estate agent, Nick is very familiar with everything Southwest Florida has to offer. Nick is very personable and client-oriented. He takes the time to do research to locate the right properties for his clients. Real estate is not a 9 to 5 profession. Nick is available for his clients 7 days a week with full cell phone access. If you are looking to move to paradise, Nick is the real estate agent to make that happen.