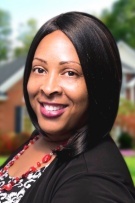 Nikki Patterson
Samson Properties
Lic. #659668 (MD)
Nikki has received recognition and achieved great success in real estate since 2011. She has built her real estate reputation by focusing on exceptional customer service, providing no excuses, and results for all her clients. Her large volume of satisfied clients has been responsible for her success, through repeat business and client referrals.
Excellent Nikki is a fighter to end.
December 25th, 2019
Nikki, provided outstanding service from start to finish.
March 27th, 2018
I just wanted to say thank you, so much, for all of the help and hard work that you put into selling the house.
January 29th, 2018
Showing 1 - 3 of 6 reviews