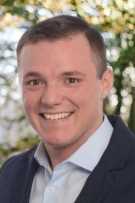 Bean Group
Lic. #075641 (NH)
Contact Me
Orion is a hard-working family man who is passion-oriented and has a noted history of prioritizing the needs of his clients. Orion has been licensed to serve the greater seacoast area since February of 2020 and obtained both SRS (Seller Representative Specialist) and MRP (Military relocation professional) certifications. Having utilized his own VA loan for the purchase of his home, he's perfect for assisting veterans in their home buying experience.

As a Maine native and a resident of New Hampshire for over five years, Orion's primary interest for his clients ultimately means making his home, your home. Orion works hard to prioritize the needs of the community, his reviews speak for themselves. "He was available every step of the way, answering any questions I had from putting the house on the market all through closing." Orion knows the challenge presented with navigating real estate, even as a first-time buyer or seller. He rises to the occasion at every opportunity, providing respectful customer support every time.

Expanding the visibility of real estate, both from a buying or selling perspective, is a specialty that Orion carries through each and every one of his interactions. Communication is a primary objective in every one of his transactions, and education remains a consistent key factor in every interaction. People who want to feel heard and trusted while simultaneously achieving their housing dreams are satisfied to utilize Orion Moquin, every time.