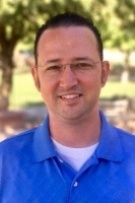 Patrick Devine
Tierra Antigua Realty
Lic. #SA644266000 (AZ)
Patrick Devine is a Southern Arizona Realtor with Tierra Antigua Realty in Tucson. From the first contact, you can immediately feel the difference in his approach to real estate. He is a consumer advocate who takes pride in representing his clients in the exact way he would like to be represented.
...Read More
Terri J.
I had been in contact with Patrick 6-8 month's before we actually met him. We are on a retirement journey for about 4-5 years out. He took our budget, sq.
...Read More
February 11th, 2019
Dave P.
If you're going to buy in Sahuarita or Green Valley, Patrick is your guy. He knows the area and is an excellent realtor. Even if you're from out of State, no problem.
...Read More
January 7th, 2019
Mark H.
We traveled to Green Valley in November of 2017, thinking that we might want to relocate there at some point in the future.
...Read More
December 17th, 2018
Showing 1 - 3 of 7 reviews