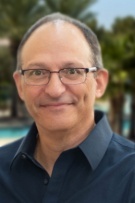 Treeline Realty
Lic. #P3518674 (FL)
Contact Me
Patrick and Susan DiBartolomeo are originally from Western New York near Buffalo, after a brief stop in Connecticut, spent 17 years in Colorado, before finally making their way to beautiful SW Florida. Having lived in different parts of the country, having lived through so many long and cold winters, Patrick and Susan decided upon arriving in Florida that Real Estate and helping others experience the excitement and joy of finally fulfilling the dream of Florida living was the best way to continue their careers.
Prior to their move to SW Florida, Patrick enjoyed a long career in Sales and Marketing in the Media industry, before taking the plunge into small business ownership. After leaving the "corporate life", Patrick and Susan opened a small coffee shop/restaurant/bar/music venue in a suburb of Denver and successfully built and operated their business until the Fall of 2020, when they decided to sell their business and make the move to Florida.
With that experience in hand, they are eager to help others fulfill their dream of settling down in this beautiful part of the world. Understanding the excitement, challenges, and questions that go into making the move, they are happy to be in a position to help others through that same process.