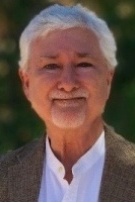 Patrick Flynn
Long Realty Company
Lic. #SA530473000 (AZ)
Having served in leadership positions in customer service and sales related organizations, the real estate business was a natural fit for Patrick. He was born in Nashville, TN, and has lived all over the country including Las Vegas, NV, Miami, FL, Dallas, TX, Austin, TX, and now Tucson, AZ.
...Read More
marc k.
Honesty, Integrity, Patience and Professionalism are but a few of Patrick's qualities.
...Read More
November 16th, 2018
Sharman M.
"Patrick Flynn was excellent. However, the Broker should know we had contact with 3 other agents- two worthless.
...Read More
October 25th, 2018
Sandra .
I should have done this long ago...but settling in after moving was so much harder than I anticipated and I didn't want to short change this review.
...Read More
January 12th, 2018
Showing 1 - 3 of 6 reviews