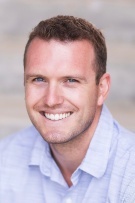 Peter Larson
Summer House Realty
Lic. #377575 (GA)
As a full-time REALTOR®, Peter has been a Greater Augusta "5 Star" reviewed agent and an industry innovator since 2016. Peter attribute's his success not only to his passion for homes but also to his family, ties to the community, strong marketing techniques, and customer service.
Peter worked with us for over a year to find the perfect home, couldn't have done it without him! I would definitely recommend him to anyone looking for a home in the CSRA!
June 8th, 2020
Not only did Peter do an excellent job on the sale of our house but found the exact house that we wanted for our family on the buy side.
April 30th, 2020
Couldn't have asked for a better realtor. Peter is on top of it and super helpful with getting the info you need quickly.
April 10th, 2020
Showing 1 - 3 of 7 reviews