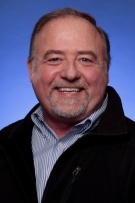 Rick Talbott
MORE Realty
Lic. #200504482 (OR)
Rick has been a successful Real Estate broker in Oregon since 2005. Prior to that, he was in the Navy and had a career in sales and photography. Being a Realtor is a natural profession for Rick, combining his passions for exceptional customer service and helping his clients reach their goals with his expertise and knowledge of the area and markets.
...Read More
Fred M.
"Rick Talbott sold our home quickly and for the best price! He knows the market well and understands the pool of buyers looking for a great home. He made selling our home easy!"
December 19th, 2018
Ana M.
"Professional, thoughtful, follows up and cares
about your home buying/selling experience!
Kept us informed every step of the way."

September 20th, 2018
Tracy W.
"I really appreciated working with Rick in selling my house and purchasing my new home.
...Read More
September 6th, 2018
Showing 1 - 3 of 9 reviews