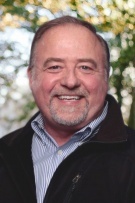 MORE Realty
Lic. #200504482 (OR)
Contact Me
Rick has been a successful Real Estate broker in Oregon since 2005. Prior to that, he was in the Navy and had a career in sales and photography. Being a Realtor is a natural profession for Rick, combining his passions for exceptional customer service and helping his clients reach their goals with his expertise and knowledge of the area and markets.

Rick holds the Senior Real Estate Specialist (SRES) designation, which equips him to assist Active Adults discover and obtain their ideal home in their desired community. He is also a Certified Negotiating Expert (CNE) and has received the Five Star Real Estate Professional Award since 2013. Let Rick put his local knowledge, market expertise, and negotiating skills to work for you.

Rick and his wife enjoy spending time with their ten grandchildren, raising Nigerian Dwarf goats, working on their Koi pond, and being outdoors.