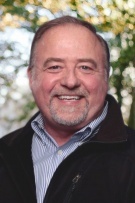 Rick Talbott
MORE Realty
Lic. #200504482 (OR)
Rick has been a successful Real Estate broker in Oregon since 2005. Prior to that, he was in the Navy and had a career in sales and photography. Being a Realtor is a natural profession for Rick, combining his passions for exceptional customer service and helping his clients reach their goals with his expertise and knowledge of the area and markets.
...Read More
Carmen B.
"Rick is wonderful! Both my parents and I have used Rick's services for our real estate needs.
...Read More
February 27th, 2019
John S.
Rick was an amazing asset during the process of selling my house. As someone who didn't know much about the process he guided me through and explained everything along the way.
...Read More
February 25th, 2019
Monty C.
Rick was a true professional throughout the home buying experience......no call or question went unanswered. We never felt pressured or misled.
...Read More
February 25th, 2019
Showing 1 - 3 of 12 reviews