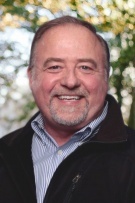 Rick Talbott
MORE Realty
Lic. #200504482 (OR)
Rick has been a successful Real Estate broker in Oregon since 2005. Prior to that, he was in the Navy and had a career in sales and photography. Being a Realtor is a natural profession for Rick, combining his passions for exceptional customer service and helping his clients reach their goals with his expertise and knowledge of the area and markets.
Rick is a true professional. He is very knowledgeable and easy to work with. Rick was the perfect partner to have.
June 20th, 2020
We have used Rick Talbott multiple times as our agent in buying and selling real estate. He has always been professional, considerate and helpful in every way.
June 10th, 2020
Rick exceeded every expectation that anybody could ever need in a realtor. He helped us use his knowledge in real estate to our advantage, with upmost professionalism and respect.
March 16th, 2020
Showing 1 - 3 of 19 reviews