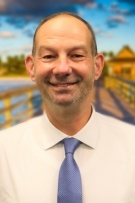 Coldwell Banker
Lic. #SL3479664 (FL)
Contact Me
Rob Heller is originally from Long Island, N.Y., and raised his family there. Rob was a respected, active, and involved member of his community for many years. He especially enjoyed coaching youth sports, including baseball, basketball, and hockey.
After graduating from the University of Maryland with a degree in finance, Rob immediately started an apparel manufacturing business in N.Y. which he built "from scratch"… and grew year after year for 34 years. Rob was always very "hands-on," and was involved in all facets of the business. He was especially involved in sales for his business, and he traveled extensively across the country each and every year visiting numerous clients, many of whom also became his friends.
From an early age, Rob had a passion for real estate. Over the past few decades, Rob has had a lot of "hands-on" experience both as a buyer and as a seller of several homes, as well as a few industrial buildings. Rob understands exactly what is involved and what it takes to get the job done right both as a buyer and as a seller!
Rob is NOT an avid golfer or a fisherman! … Rob is very proud of the fact that he considers his work and his career as his "hobby!" When you do business with Rob, you will quickly learn that his work ethic is second to none! Rob is a workhorse, and he will work tirelessly for YOU…24/7/365!
In doing business with Rob, you can ALWAYS count on the following:
-Unmatched Honesty & Devotion
-Excellent Customer Service
-Clear & Concise Communication
-Excellent Listening Skills
-Candid & Truthful Advice
-Strong Negotiating Skills
-Personable & Respectful
-"Stress-Free Experience
Let Rob go to work for you TODAY and make your real estate experience a SUCCESS!