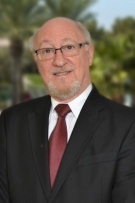 RE Florida Homes, LLC
Lic. #FL-BK-60683954 (FL)
Contact Me
Ron became a full-time resident of Boca Raton, Florida in 1988 and is a Licensed Real Estate Broker, as well as a Licensed Mortgage Broker, since 1989. He is also fluent in the French language, having been born and raised in Montreal, Canada.

Ron's passion for success has always been based on delivering Exemplary Service to his customers, which includes listening and hearing their needs, understanding and simplifying the complexities of sometimes novice buyers or sellers, and translating this into simplistic and understandable solutions. Ron has 31 plus years of knowledge of the demographics, areas, and developments in all of Palm Beach and Broward Counties.

Ron's client base will always be left with confidence and trust in his understanding of the rules and laws and his consultation and negotiation skills, all of which are necessary for completing successful transactions and ultimate CUSTOMER SATISFACTION.

Ron takes great pride in having created a large and diverse Referral base from Buyers, Sellers, Investors, and Mortgage Clients, as well as a large Professional base of Professionals in Canada. For many years, starting in the early 2000's he was invited to travel to Canada and do seminars and presentations. The subject of these Presentations was always on the 'State of Real Estate in South Florida.' These Professionals are always those who Canadians turn to with the confidence of being referred to a known and trusted Agent. This is of extreme essence and value to Canadian Buyers, Sellers, and Investors who have continually represented the largest group of Foreign Buyers in South Florida for more than 60 years.