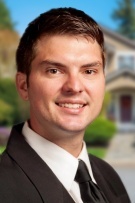 Ryan Village
Premiere Realty Group
Lic. #6501376392 (MI)
Enthusiasm and a zest for life are two of the driving forces behind Ryan's real estate practice and life. He brings a positive attitude to everything he undertakes. He finds that doing it right the first time eliminates the problems and conflicts that can plague real estate transactions.
Ryan Village is an awesome realtor! He helped us to find out every detail about the sale of this home and also got the seller to negotiate to a great price.
July 16th, 2019
I had the honor of having Ryan Village as my real estate agent throughout the entire process of purchasing my 1st home.
July 16th, 2019
Ryan was exactly what I needed in an agent. He understood what I was looking for and the needs of my family.
September 8th, 2018
Showing 1 - 3 of 6 reviews