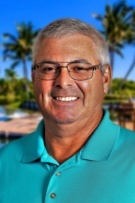 Elevate Real Estate Broker
Lic. #3333813 (FL)
Contact Me
Sal prides himself on offering outstanding, client-focused service based on the values instilled in him during his 20-year service with the United States Marine Corps: dependability, integrity, knowledge, and loyalty.
Before earning his Realtor license, Sal proudly served our country with distinction as a Master Sergeant and then went on to develop and refine his selling and negotiation skills in the highly competitive pharmaceutical industry. These talents, when combined with Sal's access to state-of-the-art technologies and customized marketing tools, enable him to partner with you to achieve your real estate goals at every stage of the process.
Known for his dependability and responsiveness, Sal is always on top of each client's unique needs and concerns. Sal will always take a genuine interest in you and your needs, carefully listening and promptly responding. His customer focus, combined with his excellent work ethic and reputation for working tirelessly for his clients, makes Sal the ideal Realtor for anyone selling or buying real estate.
Sal brings you the most effective technologies and tools available to assist with your search or provide your property with the broadest possible base of qualified buyers.