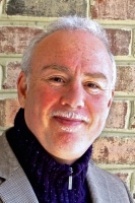 Scott Bandremer
HomeSmart Homes & Estates
Lic. #10401275618 (NY)
Scott, a licensed Realtor, is a passionate marketing expert and resident of the Hudson Valley for over 30 years. He is certainly no stranger to the creative and detailed organizational efforts required to make a smooth home selling or buying process a reality. When he entered real estate some years ago, Scott brought an exceptionally strong, double-layered professional background to the table for his clients.
...Read More
Naomi S.
Scott is the Guardian Angel of Realtors! He is with you every step of the way.

Prompt, Reliable, Knows his stuff, Honest and Reassuring. A FIVE Star rating!
October 31st, 2018
Joan C.
I used Scott Bandremer to sell my home, which was very emotional and stressful. My home had CO and variance issues. Scott was very patient and proactive throughout the process.
...Read More
October 31st, 2018
Paul & Emilia L.
After living in Brooklyn all my life, my wife and I decided to sell and relocate to some area in Northern Westchester.
...Read More
September 28th, 2018
Showing 1 - 3 of 15 reviews