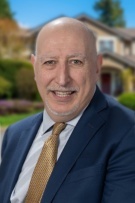 The Executive Group Realty
Lic. #0839612 (NY)
Contact Me
Sergio Saia is what some would describe as a Realtor's Realtor.

What set him apart from the very many qualified Brokers is his multi-disciplinary education and hands-on experience. Having been a consistent multi-million dollar producer for many decades Sergio has also devoted his time to helping homeowners in need. From saving homes from foreclosure to helping veterans find a home for their families.

If you are a first-time homebuyer, you will benefit from the education and knowledge that Sergio will impart to you, If you are an empty nester, well...Sergio is right there with you; with both of his children now adults, Sergio's relocation services can help you move seamlessly across the nation or around the world.