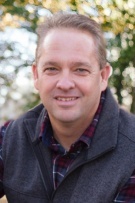 Beyond The Door Realty
Lic. #WI - 57275-90 (WI)
Contact Me
At Beyond The Door Realty, we make buying and selling real estate FUN! After years of being in real estate we've learned that without exception, something stressful is going to come up in every... single... transaction. And we're ready to guide you through whatever that is.

Given our decades of experience buying and selling hundreds of homes, we know that whether you're buying or selling a home we're going to get you there. And believe it or not, that's the easy part.

We also know that many of the hang-ups that happen from the beginning to the end are totally out of our control and yours. They just happen. It's part of this business and part of your journey.

So, if you're going to go through the home buying or selling process and you know there are going to be hang-ups along the way... we might as well enjoy the ride, RIGHT? With our expertise, experience and guidance we'll easily put your mind at ease so that you know that whatever happens along the way, we'll get you to your destination whether you're buying or selling…

…And we're going to have FUN!