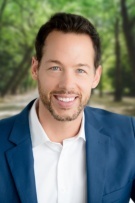 Prime Realty
Lic. #40568575 (ND)
Contact Me
Simon Irish has been selling homes since 2013 and has been a leading real estate agent in the Fargo, Moorhead, and West Fargo housing markets. With hundreds of past transactions, he is well regarded in the industry and by the public. With many local and national connections, he is sure to bring people and clients together.

Simon Irish believes that clients come first and deserve the best service and attention at all times. Buying and selling a home can be a complicated and stressful endeavor, but when you have an agent who cares and has proven results, it can give even the most anxious clients relief.

Simon works with an extremely diverse clientele, across many professions, price ranges, and stages of life, whether it be a young family looking for their first home or a retired physician looking to downsize. His business has grown successfully thanks to proven results and happy clients.

Integrity and honesty are two of Simon's cornerstones which have lead him to assume the role of Broker at Prime Realty. He is a broker known for his extensive market knowledge and his unmatched devotion to clients. Simon's success is based almost exclusively on positive referrals. He earns the respect of his clients by working tirelessly on their behalf and by always offering them candid advice.

Having lived in various neighborhoods across the community, from quaint North Fargo, to established South Fargo, and the now quickly growing West Fargo, Simon brings a depth a knowledge to assist his clients in the search for their perfect home.

When Simon is not actively selling real estate he is spending time with his family at the lake, either wake-surfing or watching the kids splashing on the shore. He enjoys relaxing with a cold beer or glass of wine and making memories with his family and friends.