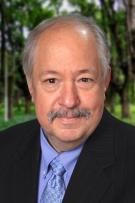 Douglas Realty
Lic. #598305 (MD)
Contact Me
Simon moved to Anne Arundel at age 10, purchased his first home in 1983 at age 26, and has lived in the county for 52 years. He is a University of Maryland Pre-Law graduate who spent his early career as a Marketing Representative and Independent Manufacturer's Representative for the food service Industry and as President of Lancaster Associates, where he handled major distribution accounts across five states and the District of Columbia.

It was in 1991 that Simon found his true passion and became a realtor after partnering with a friend involved in Residential Property Management in the Annapolis area. In 2013 he decided to specialize in being a buyers agent and partnered with wife, Jeannette, who is an exceptional listing agent. Simon's goal is to be a Real Estate Life Coach to all those seeking a new and improved lifestyle and a harmonious balance in their lives. He strives to make the process fun, informative, and as stress free as possible. He prides himself on being a resource to his clients while they seek a new lifestyle and purchase a home in a new neighborhood or Active Adult Community.

In addition to having a wonderful business partnership, Simon and Jeannette have been married for 30 years and have a 28 year old son. In his free time, Simon is an Aussie Sheppard Rescue Volunteer, brown belt in Tai Quan Doe Martial Arts, and a Certified Scuba diver.