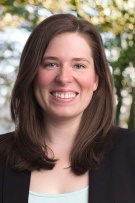 MORE Realty
Lic. #201215885 (OR)
Contact Me
As a Realtor, Tara's top priority is providing attentive one-on-one service. Her goal is to be a calming, competent presence before, during, and after the home search and the transaction that follows.

She sets herself apart with superior communication: she actually takes the time to listen! Once she thoroughly understands her clients' real estate needs, she then fiercely and relentlessly advocates for those goals. Tara maintains a high level of communication with lenders, listing agents, inspectors, appraisers, and escrow officers throughout the transaction to make the process as seamless as possible.

Tara is always available to answer questions, explain processes, and conduct research about issues important to the buyers she represents. She believes that knowledge is power, and strives to make sure every single one of her buyers' questions is answered before moving forward or making big decisions. She is very familiar with Portland and its suburbs, and she loves showing people around her city!

As a Portlander, Tara enjoys hiking and exploring the area's amazing urban forests. She ventures out to the Columbia River Gorge and the Oregon Coast, when she's not at home gardening, reading, and playing with her big orange tabby cat, Cosmo. She is also a Scrabble nerd! But her greatest passion is real estate, and she is always happiest when she's helping buyers find and purchase the home that perfectly matches their lifestyle!