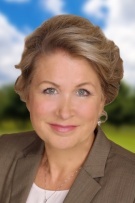 Terri Layton
MORE Realty
Lic. #200409042 (OR)
After many years of work in the real estate field, in 2006 Terri decided that it was time to get her Real Estate license and begin her career as a real estate agent. She started working with active adults in 2012 helping them sell and move to a smaller, more manageable home. Terri loves helping her clients find the perfect home and lifestyle for the next phase of their lives.
...Read More
Linda S.
"I worked with Terri long distance purchasing a home. Her follow through and responsiveness were excellent.
...Read More
December 6th, 2018
Paul B.
"I hired Terry Layton to help me relocate to the Portland area in fall of 2017.
...Read More
September 24th, 2018
Fred & Kathy S.
We are sending this because we are very pleased and grateful for Terri's support and leadership in our recent home sale transaction. As you know, it was difficult in many ways.
...Read More
July 24th, 2018
Showing 1 - 3 of 14 reviews