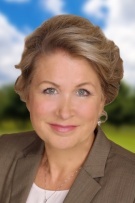 MORE Realty
Lic. #200409042 (OR)
Contact Me
Terri has been in the real estate arena for the last 28+ years and even earlier starting out at as a young teen working for an investor flipping homes as a summer job. In 1992 she started investing in her own properties and also received her paralegal certification to work in the real estate law field. A career opportunity placed her in management with US Bancorp Mortgage where she learned all about the mortgage loan process. In 1995 she moved to Southern California for an opportunity to managed plastic resign distribution and sales for MA Hanna for the states of California, Arizona, and Oregon. In 2001 she returned to Oregon and went back to PSU to gain her Bachelors of Science and a minor in Real Estate Development. She was hired at Taurus Homes working in subdivision development. In 2004 she received her real estate license and began selling real estate. She also has a keen eye for a good property and enjoys flipping homes in her spare time. Terri has special training in senior housing and working with seniors as well as negotiation practices.

When she's not working, Terri enjoys sailing, ballroom dancing and visiting her past clients with her 2 little Chiweenies to brighten their day.

If she could sum up her beliefs it would be to put her client's interest before her own self-interest and be completely honest at all times, even when it might be difficult. She walks you through the process with easy and understandable step by step communications and will always be available for any questions or concerns.