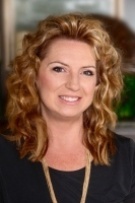 Terry is originally from Pensacola, Florida and moved to the Houston area with her family to enjoy all that Texas has to offer. She has been in real estate and customer service for over 10 years and loves the idea of being able to help customers find their dream homes.

Terry's extensive background working as an Escrow Officer in Florida and her years in residential real estate have molded her perspectives on how to assist a buyer through the steps needed to secure the right home. Her superior organization skills, efficient processes, and a focus on technology give her an advantage over most other agents. Her goal is to provide the smoothest process possible for all of her clients.

Her eldest son is in the armed forces and currently stationed with his wife and son in Kansas. Terry's younger daughter is still a student in the Houston area. They love to be outdoors, and she enjoys reading as much as possible.