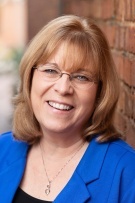 Terry Nanney
Towering Pines Real Estate
Lic. #234518 (NC)
Terry Nanney has been a real estate professional since 2003. She spent many years in a management position training and consulting with agents in order to assist them in attaining their highest potential. Terry has assisted many buyers and sellers with their real estate needs.
...Read More
Pat A.
Terry was professional, fun, patient and creative in helping us find a home. We had a specific area that we wanted to "retire" to and Terry helped make this happen.
...Read More
December 9th, 2016
R. D.
As a first time home buyer, I was not really sure of the whole home buying process.
...Read More
December 8th, 2016