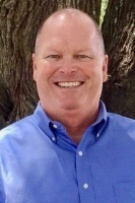 Tex Glazier
Austin Real Estate Experts
Lic. #342420 (TX)
Tex began his real estate career in investment properties in Dallas, then moved to Fort Worth where he focused on retail and specialty market Development and Management. He continued his real estate practice doing personal residential investments while working in staffing services responsible for world class national sales and service operations.
...Read More
Henry P.
We unlike most people we didn't really know what we were looking for and searched long and hard for about two years. during that time we kept coming back to Pebble Creek and Tex.
...Read More
September 22nd, 2017
Richard And Janice R.
Tex was great helping us select the best lot and house model for us at PebbleCreek, Goodyear, AZ. Our home turned out amazing and Tex was a big part of the success.
...Read More
September 19th, 2017
Brian C.
We moved from Cambridge Massachusetts to Arizona last year. We looked at many neighborhoods but found our home with the help of Tex. He was friendly, knowledgeable and honest.
...Read More
September 15th, 2017
Showing 1 - 3 of 8 reviews