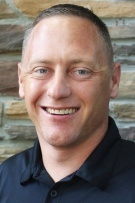 Theron Ahlman
Modern Real Estate
Lic. #20200072 (NE)
Theron Ahlman is a licensed realtor with Modern Real Estate in Lincoln, NE and is a Certified Senior Advisor (CSA). He has a degree in marketing from the University of Nebraska, was born and raised in Lincoln, NE and has lived in Nebraska his entire life.

He joins Modern Real Estate with over 25 years of experience helping clients and families find the right place or product for their specific need.
I have known Theron for over 25 years, he is great person that is always willing to help in anyway he can. He is always looking out for the best for his clients.
April 14th, 2020
We have been trying to sell our large acreage off and on for three years. Theron had the knowledge of owning an acreage which the other agents from two other agencies didn't.
April 8th, 2020
Theron is a always looking to do what is best for the people he is helping! My family has always had great experiences! Highly recommend Theron to assist in selling or buying yo.
April 7th, 2020