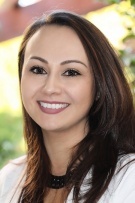 Vanessa Betancourt
John L. Scott
Lic. #120840 (WA)
Vanessa is a real estate agent with the Betancourt Group, which has been serving its community's real estate needs since 2015. With fluency in English and Spanish and about 100 transactions under their belt, Vanessa and her team understand that each client has different and very specific needs.
I came in as a first time home buyer, knowing very little about the process. Vanessa is an experienced professional with a passion for educating her clients.
March 31st, 2020
Such a pleasure to work with, Vanessa knows the process inside and out. Any question I had she had an answer. My first time buying a home was made very simple thanks to Vanessa.
March 30th, 2020