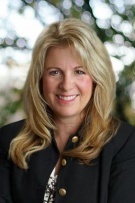 JP & Associates Realtors
Lic. #0670776 (TX)
Contact Me
Vicky Jo's mission is to provide memorable results for her clients buying or selling their homes. Her style of giving customers "aggressive personal care" has been carefully developed through years of steady achievement as a real estate agent and previously as a flight attendant and trained negotiator. Vicky is both nurturing and strong, an outstanding combination for a professional Realtor. She is highly trained to deal with stressful situations and actually excels when a deal gets tough. Vicky works at JP & Associates and is licensed in two states.

A nationally-ranked racquetball player, Vicky Jo has always been competitive and it is this quality that helps her search and negotiate out the best possible deals for her clients while at the same time carefully explaining the process to them as they go along. She takes care of the details so that customers can enjoy a smooth and exciting real estate transaction. Vicky Jo also utilizes cutting edge advertising and technological advantages, which provides her clients the largest market exposure and ultimately top dollar for their properties.

Vicky Jo lives in Stonebridge Ranch with her husband and two rescue dogs. She has been selling real estate for almost 20 years after a 26-year career as a flight attendant. Vicky has also led programs with Landmark Education and has a very effective communication style. Vicky has also been awarded the "Heroes of the Heart" award from C.H.O.C Hospital for her contributions with her non-profit organization, "Blankets of Hope". Vicky is committed to a life of serving others, and she finds her greatest reward in helping people achieve their goals and dreams.