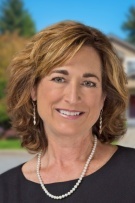 Wendy Messina
Treeline Realty
Lic. #f3327468 (FL)
Wendy hails from Syracuse, NY, commonly known as CNY or Central New York, and often referred to as "Upstate" so as not to be confused with NYC! When her husband Mike retired a few years back, they moved to SW Florida leaving the snow, ice, and sleet behind. Wendy often marvels at the fact that the sun shines here.
Wendy was a perfect fit for us. We wanted to scope out properties so that we'd come back in several months and be ready to buy.
March 27th, 2020
Wendy Messina has the patience of a Saint. We came to Fort Myers with an unrealistic idea of what we (thought) wanted to look at.
March 22nd, 2020
We were in Florida on vacation and contacted Wendy about exploring the market for a second home.
February 24th, 2020
Showing 1 - 3 of 9 reviews