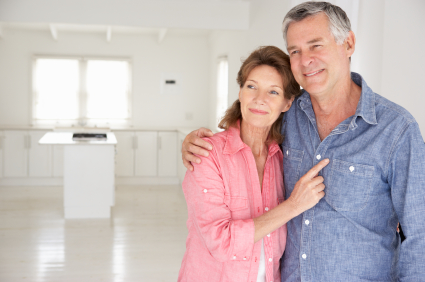 Moving to a new home is exciting, but it's also one of life's more stressful transitions. There are a million things to do, including dealing with the emotions of saying good-bye to one home and settling in to another. With so much to coordinate, advance planning is key to a smooth move.
1. Declutter your home
It will be a lot easier to get settled in your new home if you take the time to downsize before your move. Throw away broken or useless items, and shred files you no longer need. You can give furniture and belongings in good condition to family or friends, sell the items on eBay or to a local antique shop, or donate them to charity.
2. Research your movers
To find the best movers, get estimates from at least three moving companies. Find out exactly what services are included and ask for recommendations from previous customers. You may also be able to find reviews of the movers online or through the Better Business Bureau.
3. Stock up on supplies
Even if your movers will be packing your home, there will be some items you want to pack yourself. Stock up on boxes, packaging tape, markers, bubble wrap and packing paper. If you buy boxes from your moving company, ask if you can return any unused ones for a refund. Keep some supplies on hand to pack last minute or forgotten items the morning of your move.
4. Make an inventory of your belongings
Keep an inventory of your furniture and your belongings. A numbered spreadsheet is a great tool for tracking the items you pack in each box. List the contents on the sheet and label the box with the corresponding number and a brief description. To make unpacking easier, assign a color to each room in your new home and put a sticker with the matching color on each box.
5. Pack early
It's easy to underestimate the amount of time it takes to pack, so it's best to start early. Box up rarely used items as soon as you can. You may even want to start packing while you're decluttering, but be careful to store the boxes you want to keep far away from those you plan to donate. Packing just a few boxes each day is less stressful than rushing to pack everything at the last minute.
6. Send out your new address
As you're preparing for your new move, don't forget to update friends, families and businesses with your new contact information. You can fill out a USPS Change of Address form online or at your local post office. You can also change your address online with other government agencies such as the IRS, the Social Security Administration and the Department of Veteran Affairs. Remember to contact your bank and credit card companies with your new address as well.
7. Use up your perishables
As your moving day approaches, take stock of your kitchen and plan meals that will use up your perishables. Once your cupboards are bare, stick to take-out or only buy small quantities of groceries so you don't end up wasting food when it's time to go.
8. Put together a cleaning kit
You may want to clean up your old home after the moving truck leaves or tackle some basic cleaning as soon as you arrive at your new home. Pack a kit with all the essentials, including cleaning sprays or wipes, paper towels, sponges, gloves and garbage bags.
9. Pack "first night" necessities
After a long day of moving, it can be hard to face unpacking many boxes on your first day in your new house. Pack a box (or two) of items you will need right away, including linens, towels, toilet paper, paper towels, light bulbs and other essentials. You may also want to pack an overnight bag with your pajamas, toiletries and a change of clothes.
10. Keep important items with you
Important papers should stay with you during the move. This includes items such as birth certificates, passports, the mover's estimate, important contact numbers, your closing papers and your checkbook.
If possible, you may also want to transport irreplaceable items like heirlooms and jewelry yourself. If you have to pack them, label the boxes as something less valuable and check them as soon as you arrive at your new home.
Following these tips—and taking a final walk through your old home to check that you haven't forgotten anything—will help set your mind at ease and let you focus on the excitement of moving into your new home.