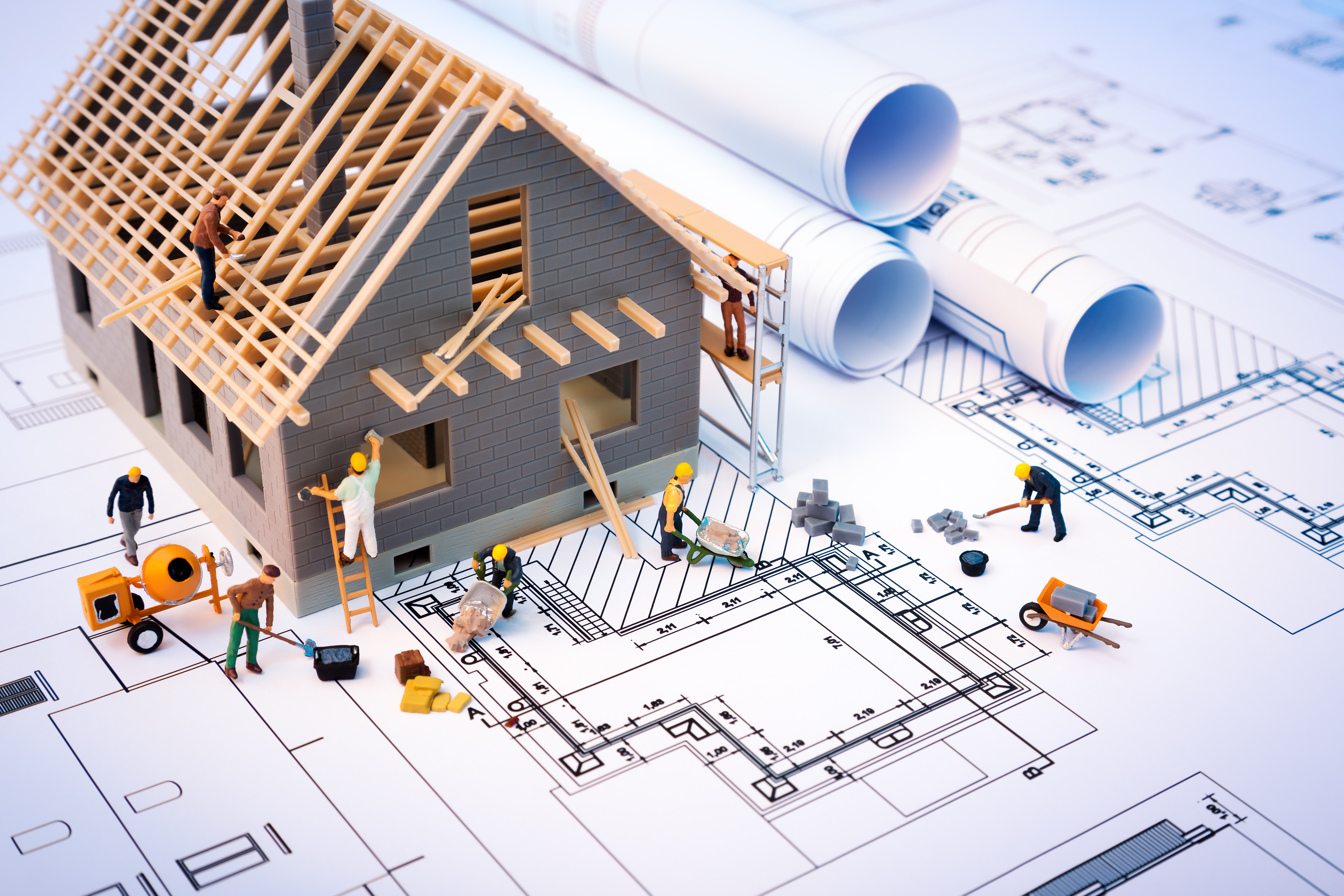 When you buy your dream home, you think of all the possibilities it will bring, like space for your growing family and a large backyard to entertain your guests. But sometimes we don't consider how the home will impact us as we age. Staircases can be difficult to climb, high cabinets are tricky to get to, showers become slippery and dangerous, and small doorways aren't convenient anymore. We don't typically like to think about aging, but this is a reality that we all must face.
As we age, we will need to make some changes to our home to accommodate our lifestyle if we plan to age in place. Aging in place, which is a term that describes adults living independently in their own homes for a long period of time, is important when designing your home. Making a few changes in your home can help you live safely and comfortably. Check out our list of ten things that make your home easier to live in as you age.
Wide Doorways
You may not notice this early on but adding wider interior and exterior doorways can be helpful. You should try making doorways 32 to 36 inches wide to allow for wheelchairs, walkers, and other assistive devices to get in and out seamlessly. And if you can't make the doorway that wide, you can use an offset hinge to create a wider entry space. Another useful tip is to remove the molding around the door for a wider doorway.
Grab Bars
Safety is an issue for many retirees who live on their own. That's why it's important to install grab bars in areas where they may slip and fall. They can be installed in bathrooms near the shower or toilet so they can have something to hold on to when sitting or standing. Grab bars can also be added in a shower or tub so seniors can have some balance while stepping in and out of the shower.
Lighting
As we age, our eyes aren't as sharp as they used to be. Adding recessed lighting, task lighting, or more lamps throughout the home will make it easy to see things more clearly. You can also increase the wattage in your current light fixtures so you can have more visibility. Natural lighting is also great if you have big windows throughout your home.
Drawers & Pullout Shelves
If you like to spend time cooking in the kitchen then you should incorporate some safety precautions that you'll need as you age in place. You can replace kitchen cabinets with drawers and pullout shelves that make it easy to find and grab what you are looking for quickly. It will also eliminate the need to bend down and look for things in dark cabinets or struggle to reach for items on high cabinets.
Easy-to-Reach Appliances
Other changes that you can make in the kitchen are making sure that appliances are easy to reach. You can add a wall oven instead of a traditional stove, where you have to bend down to get to the oven. A raised dishwasher or sink can also eliminate the need to bend down. Adding pedestals for a washer and dryer is convenient too. You should buy appliances that come with large and user-friendly controls that are easy to read.
Levers
Doorknobs can be tricky to use when your hands are carrying groceries or other items. Replacing doorknobs with levers makes it easier for you to open the door without having to use your hands. You can use your elbow, knee, and even your hip to get the door open. Levers also provide a better handle and grip, especially helpful if you have difficulty with slippery doorknobs.
Raised Toilets
Adding comfort-height toilets in the bathroom is another great way to ensure your safety. Raised toilets are typically two to three inches higher than regular toilets, which make them easier for retirees to use. If you can't afford to buy a proper height toilet then an alternative option is to buy a toilet seat extender, which can be purchased at a home healthcare store.
Ramps
Outside of the home, you can add a ramp to replace steps. A gentle slope can make it easy for retirees to get inside the home if they are in wheelchairs or walkers. It's also easier for bringing in groceries or using a small cart to push into the house.
Flooring
If you have lower back or hip pain then tile flooring may not be ideal if you stand on your feet for long periods of time. Retirees should opt for non-skid floors like vinyl, hardwood, linoleum, or cork. Avoiding carpeting and rugs are also recommended because walkers and wheelchairs can get stuck or cause you to trip.
No-Touch Sensor Faucets
These innovative faucets require just a light tap to turn on and off. No-touch sensor faucets can be installed in your kitchen sink or bathroom so you don't have to bother with using your hands to turn on the water. It's also convenient if your hands are full because you can easily touch the faucet with your elbow or arm to get the water running.