Active adults who want to retire in Denver can live an active physical and social lifestyle thanks to the city's full lineup of events, attractions, and activities. Ranked as the sixth fastest-growing economy in the U.S., Denver offers a booming metropolis surrounded by outdoor recreation, entertainment, and leisure. Retirees can find plenty of ways to fill their time with all of the things to do in Denver.
Sound enticing? Check out these 15 things to do in Denver, Colorado.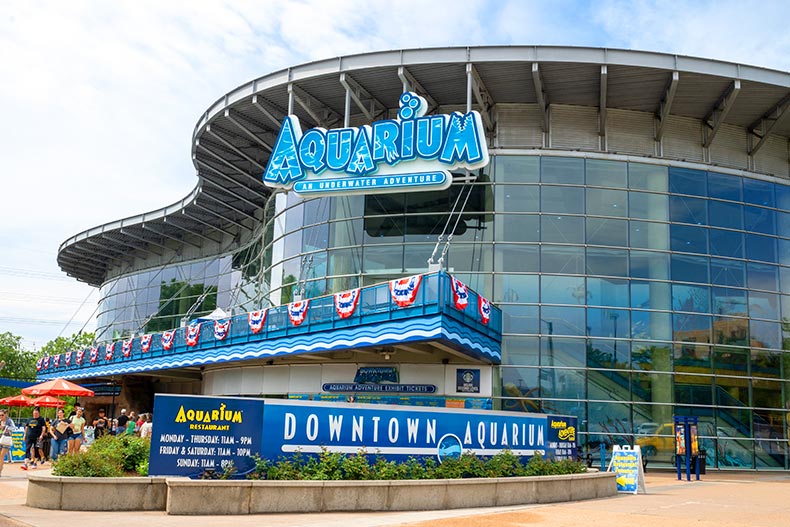 Whether you're looking for shopping during the day or planning things to do in Denver at night, the city offers plenty of diverse neighborhoods and urban centers brimming with opportunities for shopping, entertainment, and attractions.
The Denver Pavilions is a multi-level indoor/outdoor mall located in the heart of downtown with more than 40 restaurants and tons of shops. Another community full of shopping is Larimer Square, which holds historical significance as the oldest community in Denver. Larimer Square is an ideal choice for romantic date nights out on the town or for boutique shopping.
Another indoor destination in Denver is the Downtown Aquarium, which features more than 500 species of aquatic creatures and can offer hours of enjoyment. The aquarium includes a restaurant and lounge, which is convenient after working up an appetite checking out the sealife.
Denver is also home to several wineries and breweries that both connoisseurs and thirsty locals can enjoy. Balistreri Vineyards is a family-owned winery that offers tastings, event hosting, and fine dining. Somewhere a little more unconventional is the aptly named Beer Spa, where you can drink a wide selection of local brews while indulging in beer-inspired spa packages and salon experiences.
Outdoor Recreation Opportunities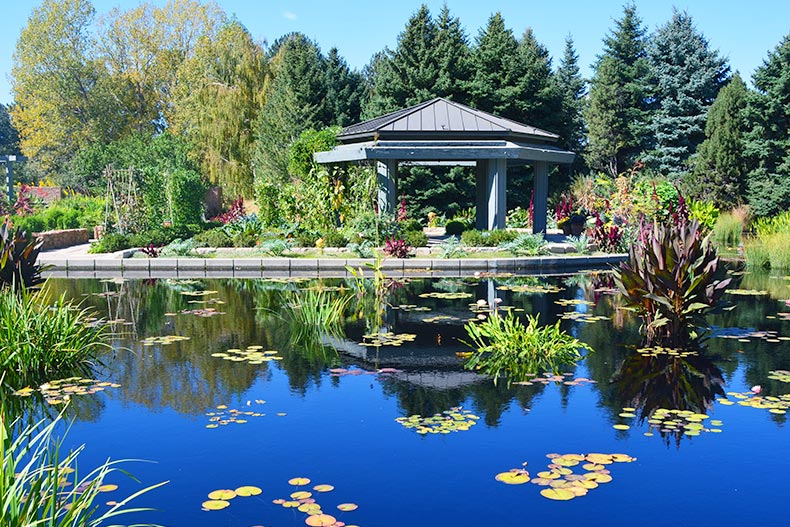 Even though the Mile High City is surrounded by the Rocky Mountains and a myriad of hiking and outdoor options, residents don't need to travel too far for fun outdoor experiences. Residents of Denver spend their time exploring the city's multiple greenways, hiking in the nearby mountains, and appreciating the city's commitment to natural beauty and landscaping. Golfers can also find dozens of courses to play nearby with breathtaking views of the surrounding area. 
A popular greenway in Denver is the Cherry Creek Trail, which offers residents miles of continuous walking, biking, and cycling in the city. The trail stretches all the way from Cherry Creek State Park in southeast Denver to the heart of downtown. 
Another outdoor attraction is Rocky Mountain Arsenal National Wildlife Refuge on the northeast side of town. This expansive preserve includes an interactive welcome center, lakes, wetlands, prairie grasslands, miles of trails, and a scenic driving loop that allows visitors to view all kinds of wildlife, including bison. 
Somewhere else residents can visit to relax and simply enjoy the outdoors is the Denver Botanical Gardens. This institution is known for its exceptional, well-maintained grounds that highlight the plant life of Denver's high-elevation environment. Also included at the Botanical Gardens are a library, a restaurant, and seasonal exhibits.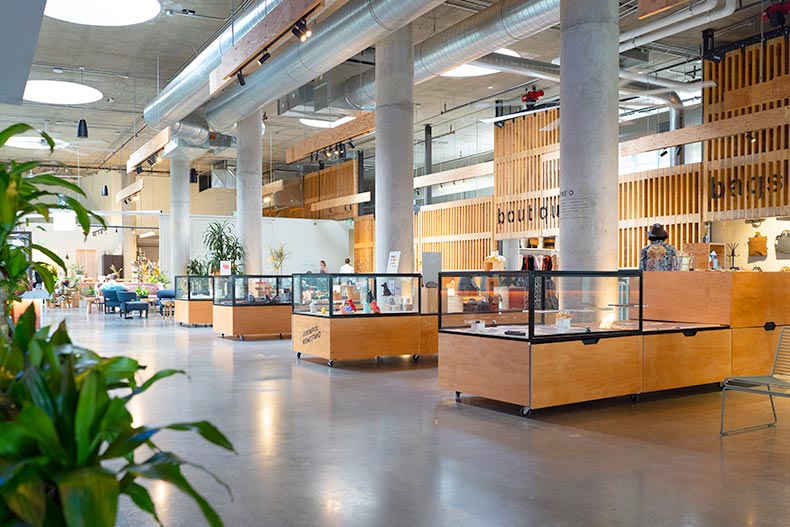 Denver abounds with unique restaurants, eateries, and one-of-a-kind dining experiences for all types of cuisines and cultures. Many restaurants offer farm-to-table plates that feature local ingredients with seasonal fruits, vegetables, and grains. 
Locals and visitors alike should check out The Source Market Hall, a one-stop food hall located at the Source Hotel. The 45,000-square-foot space features two market halls full of restaurants, retail shops, and more. Diners can choose from artisan culinary outposts that include a pizzeria, a wood-fired grill, a barbecue, a brewery, an ice cream shop, and a bakery. At the Source Market Hall, everyone can try something different.
According to Eater Denver, one of the best restaurants in the city is Tavernetta, a sleek restaurant located on the Union Station platform with full views of the passing trains. A sister restaurant to Boulder's Frasca Food and Wine, Tavernetta features elevated and regional Italian cuisine with high-end ingredients and stellar service. 
Ophelia's Electric Soapbox offers another unique dining option that combines dinner with a show. The lively restaurant and bar hosts plenty of live concerts and performances, so check out the concert schedule for a night with an adventurous meal and energetic entertainment. Along with brunch and happy hour, the restaurant features a dinner menu with plenty of options to delight.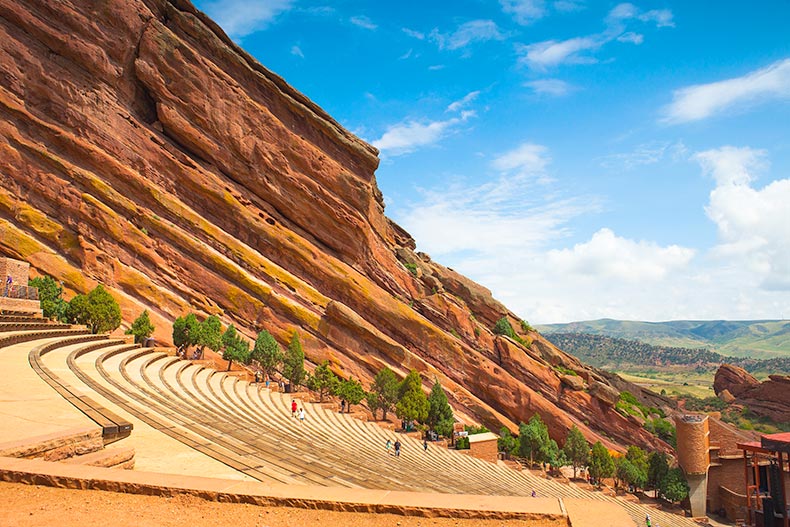 The Mile High City is renowned for its arts and culture scene that provides residents and visitors alike with world-class entertainment year-round. According to CBS Colorado, Denver is one of the best cities in the nation for live music. With dozens of venues for live music, theater performances, and art galleries, the city acts as a cultural hotspot for its residents and visitors. 
The Denver Art Museum is a massive center for both historical and modern art spanning a dizzying number of styles and mediums. The museum is stretched between two architecturally impressive buildings, both of which are packed with top-notch exhibits that can even be found outside on the grounds of the Art Museum campus. Active adults can also go on tours in the museum or even take classes to explore their inner artist.
Seeing a show is a great option for active adults looking for things to do in Denver at night. The Denver Center for the Performing Arts is a distinguished establishment with eight separate theaters that host a wide range of plays, musicals, concerts, comedy specials, and other forms of live entertainment. With so many theaters, there's almost always a show to see at the Denver Center for the Performing Arts and at all times of the year.
Just west outside of Denver, residents can find the world-famous Red Rocks Amphitheatre. According to their website, Red Rocks Amphitheatre earns the distinction as "the only naturally-occurring, acoustically perfect amphitheatre in the world." This iconic venue has hosted some of the biggest musical acts in history, including The Beatles, Jimi Hendrix, Johnny Cash, Bruce Springsteen, and more. Today, the venue hosts concerts from Spring to Fall and makes for an unforgettable experience.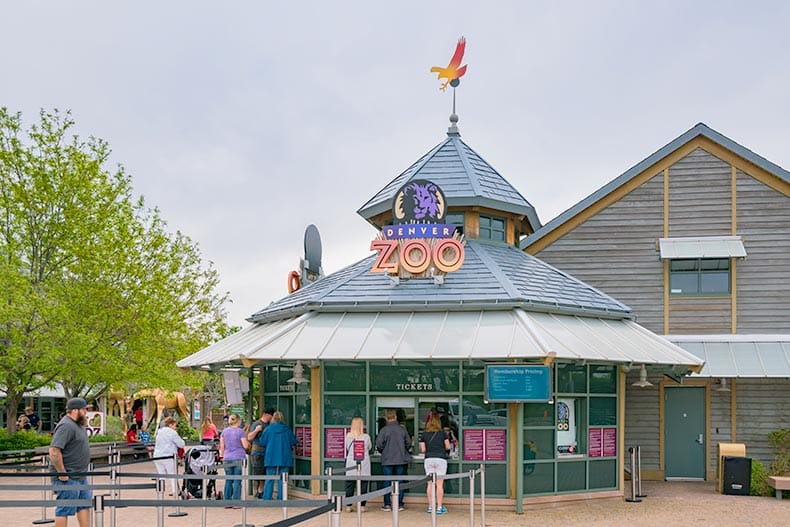 Many consider Denver a kid-friendly city thanks to its numerous parks, museums, and child-oriented events. There are many things to do in Denver with kids that will provide days of unforgettable experiences. 
The Denver Zoo is a must-go destination for children who love animals. The large menagerie includes a wide range of animals and habitats as well as train rides, restaurants, and shows. The Denver Zoo also hosts quite a few daily and seasonal events and exhibits that provide something new to do or see year-round.
For younger grandchildren, the Children's Museum of Denver is an interactive institution where kids can learn while they play. Many exhibits here are meant to introduce concepts to young visitors and help expand their ability to learn. For kids a little older, the Denver Museum of Nature & Science is sure to be a hit with mind-blowing exhibits of dinosaur bones, wildlife, and a 3D-movie theater.
A unique attraction for children and adults alike is Meow Wolf Denver's Convergence Station. This immersive experience is a self-guided walkthrough of a surreal art experience that will make the imagination run wild. The four-story exhibition tells an overlapping story through over 70 installations that will leave a memorable impact, making Meow Wolf one of the most exciting things to do in Denver with kids.