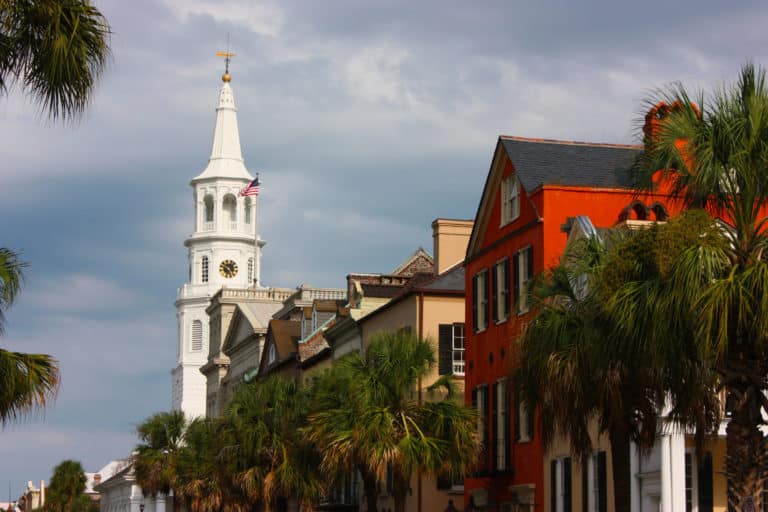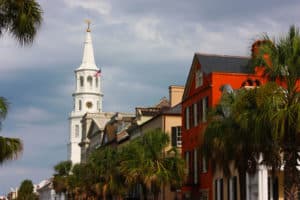 There were 57 million baby boomers age 55 or better last year and by 2020 that number is expected to increase to 71 million. This influx of retirees is evident across the U.S. as more Boomers are heading toward retirement and in search of their ideal location where they can enjoy their Golden Years comfortably.
With more Boomers retiring later in life and working well into the traditional retirement years, finding a location that fits their fixed budget and lifestyle can be challenging. Retirees typically look for areas that offer a combination of affordable cost of living, pleasant climates, quality of life, and tax-friendly environments. If you don't know where to start looking then check out these 20 best locations (listed in no particular order) for retirement that may be perfect for you.
Charleston, South Carolina boasts a wide range of attractions and entertainment options for active adults looking to do more than just play board games. The area is full of historical landmarks, art galleries, beautiful beaches, golf courses, and scenic parks. Retirees can spend their days visiting famous spots like Battery Park, Fort Sumter, and the Magnolia Plantation for an exciting day or week. With so many great diversions, retirees will have a full social calendar to keep them busy throughout their Golden Years. Medical costs are also slightly below the national average, which is ideal for Boomers on a budget. Combine all of this with a touch of Southern Charm and warm weather with mild winters and it's easy to see why retirees flock to Charleston, SC.
No retirement list would be complete without mentioning a location in Florida. The Fort Myers-Cape Coral area in Southwest Florida draws the 55+ crowd for its tropical weather, waterfront recreation along the Gulf of Mexico, strong economy, and low crime rate. According to the Gallup-Healthways Well-Being Index, retirees in this area live a more satisfied life due to their physical health, sense of purpose, and supportive social and financial networks. This area also has a cost of living that is 4% below the national average and median home prices are in the low $200s, making it a top market that's expected to see an influx of homebuyers in the next few years.
Central Texas has been booming with new 55-plus communities around the Austin-Georgetown areas. Active adult homebuyers in search of new home designs and resort-style amenities will find that and much more in Kissing Tree in San Marcos, Heritage at Vizcaya in Round Rock, and Sun City Texas in Georgetown. The Austin-Georgetown area includes towns like Round Rock and San Marcos that are within proximity to big-city entertainment in Austin. Retirees also love that this area has median home prices around the mid $100s, a strong economy, and a cost of living below the national average.
Scottsdale, a Phoenix suburb, has the highest percentage of people aged 65 and better in the country, so it's no surprise that this city is a retirement hotspot. Scottsdale made the number three spot on WalletHub's "2016 Best Cities to Retire" list thanks to its high scores for affordability, activities, quality of life, and health care rankings. The city was also on Bankrate's  "10 Best Cities for Retirement" list because of its variety of outdoor recreation and Southwestern desert climate. Active retirees can hike the 150-acre Pinnacle Peak Park or the 170 miles of trails in McDowell Sonoran Preserve. Retirees can also find reasonably priced homes in active adult communities like Scottsdale Shadows starting in the mid $100s or Terravita, which has homes starting in the low $400s.
Nashville's vibrant attractions and entertainment scene often attract music lovers from across the country. But Music City is also a prime retirement destination because of its booming economy and friendly tax environment for retirees. Forbes ranked Nashville as one of the "Next Big Boom Towns" in the U.S. because of its growing economy and healthy job market, making it an attractive spot for semi-retired Boomers. Nashville also has no state income tax and offers a reduced tax burden to retirees. Along with great tax breaks, the city is also affordable to live in with the cost of living below the national average.
This thriving area is one of Florida's most popular retirement destinations. Tampa made WalletHub's number two spot on its "Best Cities to Retire" list because of its combined scores for affordability, activities, quality of life, and health care. Tampa is also one of the top cities that has the most fishing facilities per capita, making it a paradise for fishing enthusiasts. In addition to excellent healthcare, beautiful beaches, and diverse attractions, the Tampa Bay area is full of active adult communities that provide retirees with a resort-like lifestyle, affordable homes, and an exciting social atmosphere.
Nestled along the Southern California coast in Orange County. This beautiful area not only provides breathtaking ocean views and beaches as well as an incredible Mediterranean climate, but it also offers fabulous active adult communities with luxurious homes and world-class amenities. Active adult communities range from large and established age-restricted developments like Laguna Woods Village and Leisure World Seal Beach to small or mid-sized communities like Talega Gallery and Bay Cliff Village. Just 30 miles south of Los Angeles puts Orange County area in a prime location, allowing retirees to travel to the City of Angles for entertainment, shopping, dining, and recreational attractions.
There is more to Orlando than Disney World and Universal Studios. The city is on the rise as one of the top real estate markets with a price growth of 5.69% and sales growth of 6.10%. Orlando also topped the number one spot on WalletHub's "Best Cities to Retire" list thanks to its high-ranking scores in each category. Orlando's average home prices are in the mid to high $200s, making it affordable for retirees to buy a home within their budget. The Orlando-Kissimmee area also has plenty of new active adult communities that are being developed by premier builders like Pulte Homes, AV Homes, and CalAtlantic Homes. Retirees will find new home designs, resort-style amenities, and a lovely location within Central Florida.
The National Association of Realtors named Boise, Idaho as one of the top markets where Boomers are relocating to during retirement. A solid job growth, the share of self-employed workers, and affordable home prices are just some of the items attracting retirees to this Southern Idaho location.
Boise (along with Garden City and Meridian) offers quaint active adult communities with home prices in the low $100s to high $200s. These towns also have a good economy, low crime rate, and good tax climate for retirees. In addition to affordable housing and a growing real estate market, the Boise area also offers a rich lineup of attractions and outdoor recreation like art galleries, museums, historical monuments, botanical gardens, and stunning golf courses.
Denver was named as the number one city to live in 2016 "Best Places to Live in the U.S." report by U.S. News & World Report. The city and its surrounding area are also prime retirement destinations thanks to the impressive age-restricted communities, exciting attractions, scenic mountain views, and walkable downtown area. Denver has grown into a large and modern city yet still retains its outdoor vibe by offerings residents more than 200 parks and 25 recreation centers. The 314-acre City Park offers plenty of recreational space to enjoy nature in the heart of the city and is home to the Denver Zoo and Denver Museum of Nature and Science. With so many activities and attractions, it's no wonder why Denver appeals to active retirees and outdoor enthusiasts.
Another Florida hot spot featured on WalletHub's retirement list was Miami. This beautiful city in Southeast Florida is a popular vacation destination as well as a retirement location for its sunny weather, stunning beaches, booming commercial district, and vibrant arts and culture scene. Active retirees seeking a social setting and exciting lifestyle will find that and more in the Miami area which has plenty of nightlife, shopping, entertainment, and dining options. Baby Boomers can check out professional sporting events like the Miami Heat, Miami Dolphins, or Miami Marlins. Outdoor enthusiasts will love Miami's 800 parks including Biscayne National Park and Everglades National Park. Boomers also flock to this retirement hotspot because Florida has no state income tax and the sales tax is 6%.
Sin City might not be the first thought that comes to mind when it comes to retirement locations, but Las Vegas has more to offer than casinos and slot machines. Las Vegas was number six on WalletHub's "Best Cities to Retire" list because of its low taxes, affordable housing, and plentiful popular attractions. This lively area also features several active adult communities that cater to the Baby Boomer crowd, offering world-class amenities and innovative home designs. Del Webb's first 55+ community in Las Vegas, Sun City Summerlin, features luxurious amenities and a vibrant social atmosphere that allows residents to have all of the fun in their community without having to travel far from home. But if they want to explore outside of their community's gates, residents can visit the Las Vegas Strip on an exciting day trip.
Atlanta is a thriving city in the South with a rich history, diverse attractions, warm weather, and top-notch medical facilities that make it a prime retirement location for active adults. With about 60 hospitals in the area, including Emory University Hospital that's known for cardiac care, neurosciences, and diagnostic radiology practices, Atlanta makes it easy for residents to get the medical attention they need seamlessly. Atlanta boasts a great quality of life thanks to all of its cultural and historic attractions like its Civil War and Civil Rights landmarks as well as lively music festivals, museums, art galleries, and performance venues. The area also features several active adult communities including Sun City Peachtree, Del Webb Lake Oconee, and Cresswind at Lake Lanier, all of which offer resort-style amenities, beautiful and affordable home designs, and a welcoming social environment.
The San Diego area, which includes towns like Encinitas, San Marcos, Oceanside, Vista, and Carlsbad, offers excellent healthcare facilities, numerous attractions, and a great quality of life. The area is full of miles of sandy beaches, golf courses, recreation centers, parks, and cultural attractions that draw the 55-plus crowd.
Despite its higher cost of living, retirees find solace in the city's coastal location and year-round Mediterranean weather that makes San Diego one of the top ten best climates in the country. Along with sunny weather all year long, San Diego always has exciting events and attractions that will keep Boomers' calendars full. The city is home to the San Diego Zoo, Balboa Park, SeaWorld, San Diego Botanical Gardens, and Cleveland National Forest.
AARP ranked the state of Minnesota as a top retirement destination in the country while WalletHub ranked Minneapolis ninth and St. Paul 58th on its list. The Minneapolis-St. Paul area, nicknamed the Twin Cities, offers retirees a hip and progressive retirement location within the Midwest.
Active adults can find a low cost of living, affordable housing, and quality health care facilities in the area. The area has a strong economy and offers plenty of cultural attractions and entertainment like the Guthrie Theater, Minnesota Opera, St. Paul Chamber Orchestra, and Walker Art Center as well as educational opportunities like the University of Minnesota and a dozen private colleges.
Not to mention the Twin Cities is also full of professional sports teams in all four major sports. Although the winter season might send some retirees running toward warmer climate locations, the Twin Cities does make up for it by offering beautiful winter festivals, outdoor recreation, trails, parks, and annual events.
Northern California's Bay Area has been an attractive destination for not only tourists but active adults as well. San Francisco has the most museums per capita following New York City, making it a hotspot for cultural attractions. Other fun activities include the famous Wine Country in Sonoma or Napa, Santa Cruz boardwalk, Fisherman's Wharf, or the iconic Golden Gate Bridge.
While the cost of living is high within the city of San Francisco, the outskirts of the Bay Area may offer a more comfortable alternative. Retirees may also benefit from tax relief programs for low-income residents and Social Security benefits are not taxed.
Active adult communities like Rossmoor in Walnut Creek have homes starting in the high $100s and Trilogy at Rio Vista in Rio Vista has homes in the high $200s. Retirees looking to escape the tropical heat will enjoy the Bay Area's varied climates and its diverse landscape.
Located along the Mississippi River in Eastern Missouri and nicknamed the "Gateway to the West," St. Louis earned the 12th spot on WalletHub's 2016 retirement list for having great activities and quality healthcare facilities. St. Louis has been known to offer low fares for public transportation to people aged 65 or better as well as having a walkable downtown area and one of the best hospitals in the metro area.
The centrally located city also features a thriving cultural scene with more than 40 professional theater companies, over a dozen music venues, and amazing art galleries like the Saint Louis Art Museum and Pulitzer Foundation for the Arts. The city is home to the 2011 World Series champs the St. Louis Cardinals as well as beautiful parks and natural spaces for outdoor activities and recreation.
With a tax-friendly environment and warm weather, Fort Lauderdale is another popular retirement location among retirees. This vibrant area offers waterfront living as well as numerous active adult communities within close proximity to beaches along the Atlantic coast. Retirees will also find a wide range of home styles and prices like Coral Ridge Towers or Fountainhead in Fort Lauderdale, which are 55+ condo communities. Leisureville is another 55+ community in the area that offers single-family homes.
Salt Lake City has seen a growth of retirees in the area. The Salt Lake City area provides a beautiful and scenic paradise for active adults who love the outdoors. The area is full of national parks, open spaces, majestic canyons, mountains, and scenic lakes. The area also provides a great arts and culture scene with attractions and museums like the Utah Museum of Fine Arts, Capitol Theatre, and The Beehive House. Combine all of that with a temperate climate and affordable living options, and you'll see why retirees flock to various active adult communities such as Garden Park at Daybreak or Crescent Heights.
Port St. Lucie was selected as a top retirement destination by Where to Retire magazine in 2016. The city is known as an affordable option for retirees to live in when compared to other nearby towns like Vero Beach and West Palm Beach. Ideally situated on Florida's Treasure Coast, Port St. Lucie lets retirees enjoy pristine beaches within a quiet and peaceful setting. Port St. Lucie resembles that of a small town while still providing enough local attractions and entertainment that appeals to retirees. Port St. Lucie is home to beautiful active adult communities and championship golf courses including PGA Village Verano, which combines an active lifestyle and world-class amenities with reasonably priced homes.
Sources: