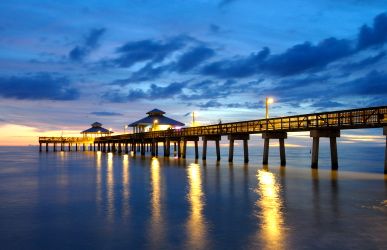 The ideal city in which to enjoy a vibrant retirement should meet unique requirements specific to the needs of today's active adult retiree. With so many destinations to consider, narrowing down your options can seem like a daunting task. To help simplify the process, 55places has compiled a list of 20 Great Retirement Cities known for offering attractively priced homes in a wide variety of communities designed specifically for active adult lifestyle living.
With profiles of nearly 1,000 active adult age-restricted and age-targeted communities, 55places is an industry leader in active adult living. While there are many great retirement cities throughout the country, the cities highlighted here offer all the requirements of a great retirement city and have a vast assortment of active adult communities.
The most popular destinations for retirement are cities offering the ideal mix of affordability and amenities in a comfortable climate. World-class healthcare, reasonable taxes, easy access to transportation and educational opportunities are also important criteria to evaluate when choosing a retirement destination. Cities throughout the popular retirement states of Arizona, California and Florida captured 13 out of 20 spots on our list of 20 great retirement cities.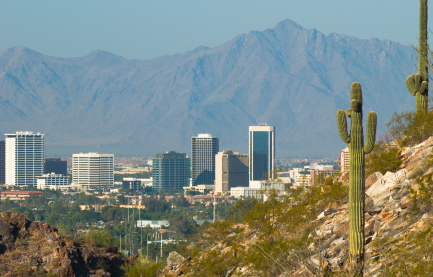 The Phoenix area is especially attractive to active adults with wonderful options for retirement living.
Arizona has always been one of the most popular destinations for retirement among local retirees, newcomers and seasonal snowbirds. Arizona retirees appreciate the low cost-of-living and the wide variety of active adult housing options throughout the state in the cities of Phoenix, Tucson, Mesa and Green Valley. Just 16 miles from Phoenix is Sun City, the very first active adult community in the world developed by Del Webb.
Florida is another wonderful option for retirement living where residents enjoy sun filled days and coastal living in fantastic cities such as Naples, Delray Beach and Fort Myers. Traveling inland, Central Florida is another ideal retirement destination with popular cities including Ocala and Leesburg. Aside from the more well-known retirement cities in Arizona and Florida, there are unique hidden gems in South Carolina, California, Georgia and New Jersey.
Each of these unique destinations have traits attractive with active adults in search of the perfect destination for retirement. Savvy retires want a wonderful destination to retire where they'll enjoy affordability, amenities and accessibility. Start your home search today. Click any of the links below to research active adult communities in 20 Great Retirement Cities, grouped by state in no particular order.