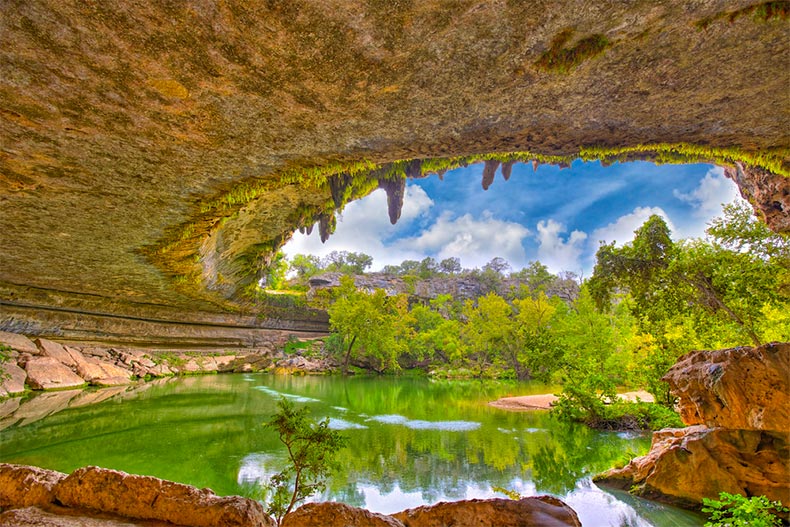 Texas boasts a tremendous variety of recreation activities for active adults. Thanks to its wide-open spaces and mixed terrain, residents, and visitors can explore the kind of outdoor adventures they like best. There is excitement and beauty around every bend, from pristine lakes and rushing waterfall to stunning canyons and rolling hills. Whether active adults like to explore on land or water, a world of excitement awaits in the Lone Star State. Here's a look at some of the best outdoor recreation opportunities active adults can explore in Texas.
Kayak or Float the Guadalupe River
The Guadalupe River, which winds through the beautiful Texas Hill Country, has become Texas' hub for summer tubing and year-round fishing. Lined with billowing trees and majestic limestone cliffs and shelves, tubers and kayakers alike can take in the natural beauty while navigating a variety of rapids and gentle stretches. With plenty of drive-up campsites, active adults can spend the weekend camping if they don't reside in a 55+ community in the Austin area.
Ride a Bronco at the Fort Worth Stockyards
Active adults who live in North Texas can immerse themselves in cowboy culture every time they visit the historic Fort Worth Stockyards. Here, they can shop for cowboy gear and western art, dine on some of Texas' best barbecue, and check out the Fort Worth Herd, the world's only twice-daily cattle drive. Active adults with a true taste for adventure can even hop on an interactive bucking bronco ride and see how long they can hold on. Those who prefer to ride off into the sunset on a horse can saddle up for a guided trail ride along the Trinity River.
Hike to the Lighthouse at Palo Duro Canyon
At about 60 miles long, Palo Duro Canyon in the Texas Panhandle is the nation's second-largest canyon behind only the Grand Canyon. Outdoor enthusiasts can embark on the 2.7-mile hike to a unique rock formation known as the Lighthouse. The Lighthouse Trail remains the most popular day hike trail in the park, making it a great choice for active adults seeking some outdoor adventure with fantastic views. And since the hike is relatively easy to complete, locals can embark on it regularly as a way to get exercise along with some fresh air.
Take a Dip in Hamilton Pool
Since the 1960s, Hamilton Pool has been a serene spot to swim and relax. Just 45 minutes outside of Austin, this scenic natural swimming pool sits inside a canyon below a 50-foot waterfall surrounded by a grotto. Active adults can go for a leisurely swim in the sparkling blue-green water or embark on numerous hiking trails that feature rare plant species and birds. The pool itself contains such clear water that swimmers can see fish and turtles swimming all around. Active adults can bring floats or pool noodles, while life jackets are available to borrow onsite at no charge.