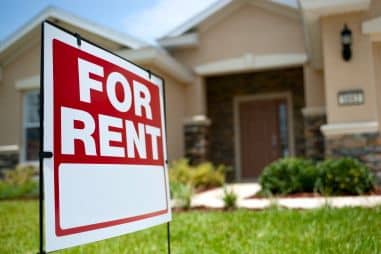 During the fall season each year, 55places.com receives many inquiries from retirees who are planning to winter in a popular retirement destination and would like to rent a home in a 55+ community. Based on our experience—and the pleading tone of these inquiries—we know that finding an ideal rental home is not an easy task.
If you've ever wondered why finding a short term rental in an active adult community is practically impossible, we have a few ideas:
1. Community Restrictions
When homebuyers choose to move into an active adult development, they are buying into the community (and its amenities) as much as they are choosing an individual home. To minimize disruptions by frequently changing tenants, the bylaws in many 55+ communities prevent homeowners from renting their properties out on a short-term basis. These rules may limit the percentage of homes within a community which can be rented out at any one time. They may further limit homeowners by enforcing minimal rental agreements, such as terms which must last at least three or even six months.
2. Supply and Demand
Typically, retirees look for homes to rent during an area's peak season, such as January through April. Unfortunately for searching renters, this is also the time when active adult homeowners plan to stay home and enjoy their own communities. This means that the demand for rental homes is likely to outpace the supply of available properties. While there may be some homeowners who live elsewhere and rent their property, we've found that most retirees who purchase a home in an active adult community do plan to live in it themselves.
3. Low Realtor Commissions
It may seem logical that realtors would be the best choice for finding an available rental property in an active adult community. They know the local real estate market and are adept at matching people with their desired homes. However, realtors work on commission and the large time commitment of working with renters combined with the small amount that they make from lining up a rental arrangement may not be financially worthwhile. Their time is often better spent on helping buyers and sellers, where the commissions are more lucrative.
4. Lack of Rental Resources
Retirees who search online for a rental property in a 55+ community will quickly find that there are no resources specifically designed to help them. Short-term vacation rentals can be found through many different websites. A few good ones to try include SnowbirdCondo.com, Craigslist.org, and VRBO.com. However, these resources do not let users limit their search to only rental properties found in active adult communities.
While most of the 55places.com agents do not assist with arranging rentals, we can tell you that your best bet is to start your search early. There are great rental properties out there, it just may take a little legwork to find them.