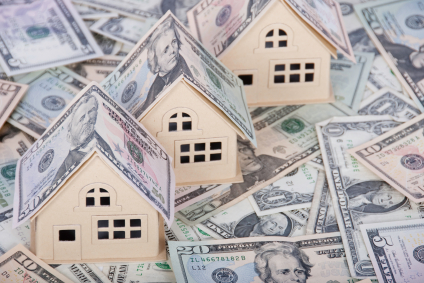 Heading into a new year brings fresh speculation on the future real estate market. Many current homeowners will be hoping that the new year will bring a rise in the value of their homes. Potential homebuyers may be wondering if 2013 will be the year they make their move.
Many factors affect the real estate market which make it difficult to know what will happen over a year, and market conditions can vary greatly per region. Even so, some trends have emerged which offer clues as to what might happen in 2013.
1. Rising Home Prices
Over the last several months, signs of a recovery have given real estate professionals hope for a better market. In October, a report from the National Association of Realtors (NAR) showed strong national improvement, including existing home sales that were up 10.9 percent from October 2011. The report also showed an 11.1 percent increase in existing home prices and a 21.9 percent decrease in available inventory from the previous year. If current indicators continue this way, we can expect to see rising home prices as buyers compete for available homes.
2. More Short Sales
Last summer, the Federal Housing Finance Agency (FHFA) released new standard short sale guidelines to help sell homes more easily. These guidelines, which apply to Fannie Mae and Freddie Mac mortgages, went into effect on November 1, 2012, and will likely lead to more short sales in the near future. With an easier process, many homeowners who have an eligible hardship will be able to sell their homes through a short sale (a deal where the lender accepts less than the outstanding mortgage) even before they begin missing payments.
3. Fewer Foreclosures
As home prices rise and new guidelines make it easier to process short sales, homebuyers in 2013 may have less opportunities to find bargains through foreclosures. This is good news for homeowners whose upside-down mortgages may begin to reverse. It may also indicate that this is a good time for bargain hunters to search for deals before banks finish selling off their available foreclosures.
4. Rising Rent
Active adults who prefer to rent may find higher rates in 2013 as well. Stricter regulations from mortgage lenders may prevent potential homebuyers from purchasing homes, while young adults who moved back in with parents during the recession may finally be finding jobs which let them move out on their own. This increased competition could lead to higher monthly payments for renters, including snowbirds who rent their winter homes. When looking ahead at potential market trends, keep in mind that many factors can affect real estate sales and home values. Even natural disasters, such as Hurricane Sandy, can unexpectedly change the outlook for a whole region. If you are thinking of buying or selling this year, talk to a real estate agent in your area to find out how local market trends may affect your decision.