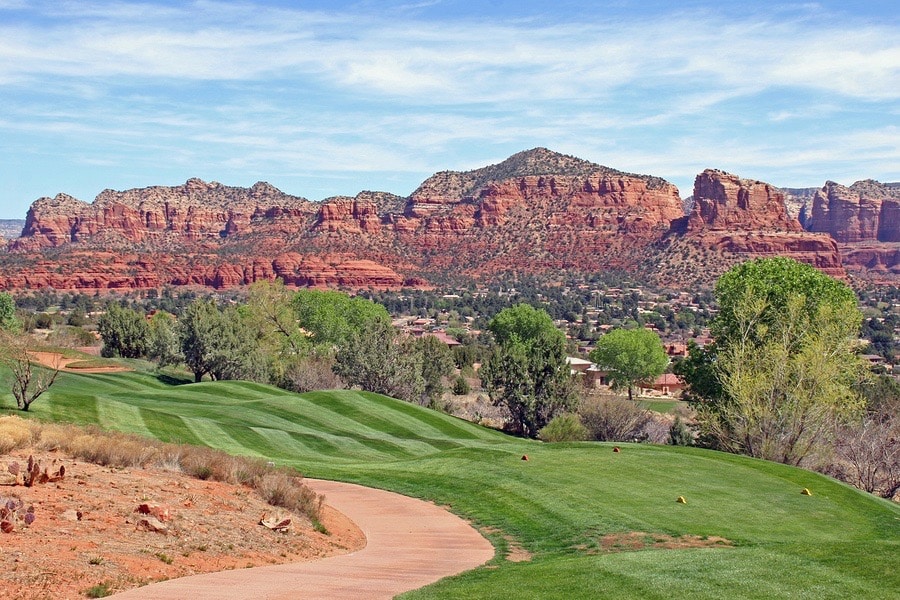 While golf may have been born in Scotland, the game as played in the United States came of age in the South. Until quite recently it was taken as a given that only those born below the Mason-Dixon line had a shot at success as a professional golfer. And while technology has allowed northerners to work on their game year-round, regardless of the weather, there's nothing like being able to live in the right climate for being able to step onto the links year round.
The South has hundreds of first-class golf courses. From courses that are perfect for the family, resorts that will fulfill any cravings for the utmost in luxury, or the course that's steeped in a rich history, there's a green in the South that's perfect for you.
For the golfer who prioritizes getting out in nature while putting, the Robert Jones Trent Golf Trail provides the perfect opportunity. A total of 468 holes that span 11 Alabama sites make it impossible to pick a "best one." But rest assured, they're all wonderful. Golfers looking to retire in style have Cornerstones at Oxmoor Valley nearby.
This North Carolina resort operates nine full courses. The first holes of this historic resort were laid out at the very end of the 19th century, but it was the full courses designed by Donald Ross, the first of which, Pinehurst 2, was completed in 1907, for which the greens originally became famous. The resort views itself as the birthplace of American golf, and while there's no doubt that some would disagree with that assessment, it's not up for debate that the golf is spectacular and the resort provides a wide variety of non-golf activities and excellent amenities as well. The Pinehurst area also has several active adult communities for Baby Boomers to choose from.
For when you want to play world-class golf, but others have different ideas for their dream vacation, Kiawah Island Golf Resort fits the bill perfectly. The South Carolina barrier island, 21 miles south of Charleston, offers 30 miles of hiking and bike trails, 123 acres of parkland and ten miles of wide sandy beaches. The natural beauty of the island is unparalleled and active adults can choose from one of several communities in the nearby Charleston area.
If you're looking to step back in time to opulent elegance that doesn't seem to exist in the modern world, you'll find that in this luxurious resort. In addition to a golf course that has hosted all of the greats, you'll find a world-class resort that will make you feel like you've stepped back in time. But the resort's history wasn't all belles and ballrooms. During WWII, it served as a hospital and you can take a tour of the Cold War-era bunkers. Nearby Charlottesville has multiple communities for active adults to call home.
Sawgrass – Ponte Vedra Beach, FL
When you want to play where the very best play, Sawgrass is where you want to be. Although the high price tag can be daunting, it's one of the only places where anyone can experience firsthand what it's like to play a PGA Tour quality course, ones which all the greats have played in The Players Championship. The surrounding area has several active adult communities, including Del Webb Ponte Vedra.