From deciding to make your next move to finally closing on your dream home, there's a lot of time and effort that goes into any successful move. But even amidst the excitement and anticipation of a big change, moving always brings challenges and stress. However, active adults can have a much easier and even stress-free move with the assistance of some helpful apps.
There are many apps that claim to make moving easier, but we rounded up seven of the best that deliver on this promise. Check out these apps that make moving easier so you can look forward to your next move.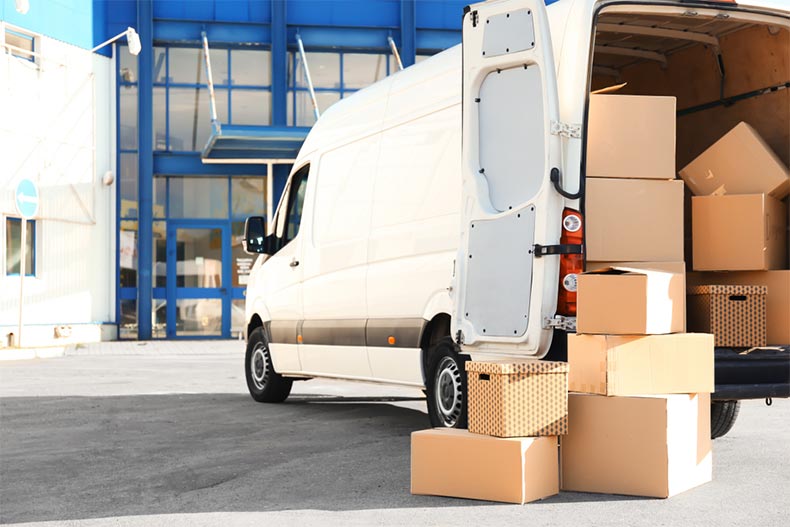 Worried about the muscle it will take to transport all of your belongings from point A to point B? Dolly takes care of that by connecting users to local moving professionals who will come and move virtually anything out of your home. The app works by asking what services will be needed and providing a price up front. Next, the app connects customers to an independent Dolly contractor who can be messaged through the app to get details about the move.
Dolly is an ideal app for making small or local moves or for those who have only a few bulky or unmanageable items that need to be lifted and moved. Dolly movers can help carry heavy furniture up or down stairs and load or unload moving trucks. The app also offers large-scale services. From moving a big couch into a storage unit to loading an entire home's worth of possessions onto a truck, Dolly can help active adults find the right help.
And for those who want to downsize, Dolly movers can also pick up any large charity donations or unwanted items. One of the best parts about Dolly is the affordability of the services offered, often beating out most big moving companies when you just need some additional help to get things done.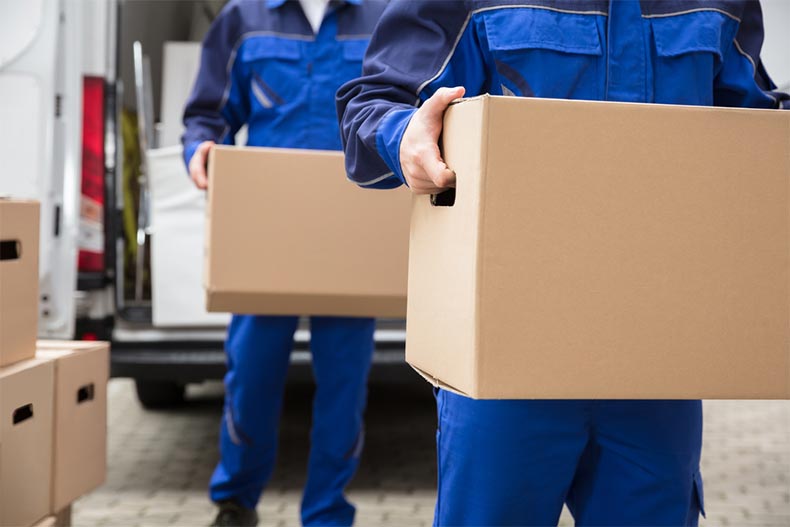 One of the most versatile moving apps is MoveAdvisor, an app that allows homeowners to organize several moving-related tasks in one place. Most valuable, the app provides a moving checklist with a timeline that homeowners can customize in order to stay on track with packing and making sure everything is ready for the move by the deadline.
The home inventory organizer offers another useful feature that can help active adults stay organized during their move. The home inventory feature allows users to add different rooms of the home into the app and keep track of the furniture and possessions in each of the rooms. This allows homeowners to keep track of what each room in their home contains. The MoveAdvisor app can even calculate the estimated weight of all of the items added to the home inventory organizer, a useful feature that comes in handy when getting a quote from movers.
In fact, homeowners can even use the app to get free quotes from licensed and professional movers. These quotes take into account the moving preferences and the items cataloged in the app. If users like what they see, they can also go ahead and book the movers and the dates within the app. Whether homeowners use one feature of MoveAdvisor or all of them, they're bound to find something that will make their move less stressful and more organized.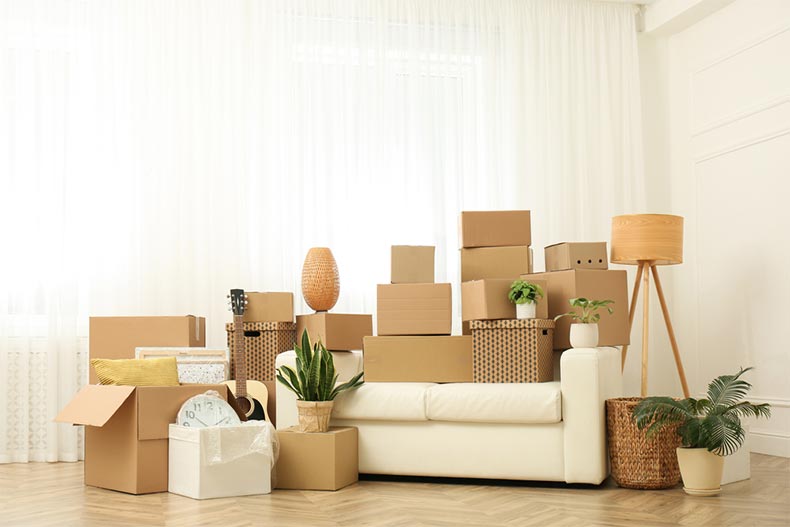 Unpakt has simplified the process of finding and comparing the most reliable and affordable movers by putting the most optimal choices right in the palm of your hand. Instead of spending an excessive amount of time looking up local movers, contacting them, and waiting to hear back from them with a quote, homeowners can download Unpakt and compare several movers in one place.
Unpakt claims to save users 45% on moving costs on average, and the price offered is guaranteed once a move is booked. This means that movers cannot surprise their clients with additional charges a couple of days into the move, and all Unpakt movers are licensed and insured to make sure the move goes smoothly.
Unpakt is easy to use and allows users to input their move details, instantly compare several movers and their rates, and book the move all within the app. Homeowners will find that Unpakt will undoubtedly save them time when it comes to finding a mover, and it will most likely save them a large sum on moving costs as well.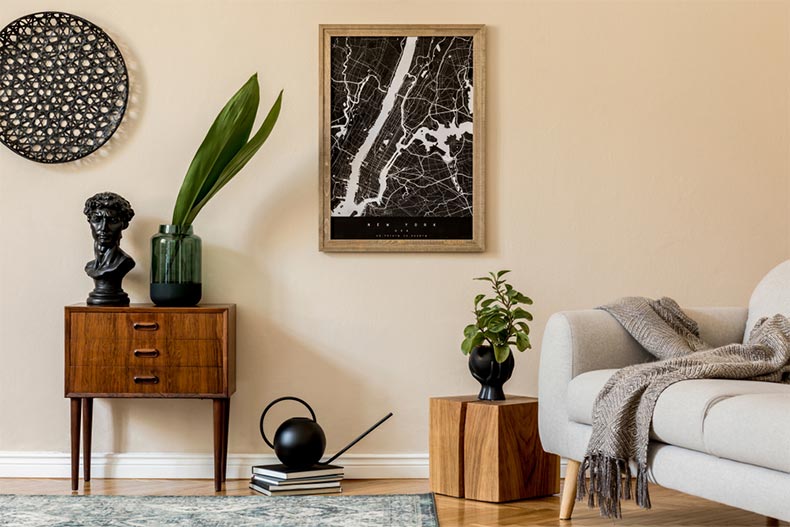 Sortly is an easy-to-use and thoughtfully designed way to track the inventory of your move from start to finish. The app allows users to completely personalize and organize all of the items in your home in one convenient app. You can create room-by-room categories that let you keep track of what items are in what room. From local to cross-country moves, this app makes moving easier by helping homeowners determine what to keep, what to downsize, and even what they may need to purchase for their new home.
The app further streamlines organization by allowing users to take pictures of the items, write notes and descriptions for them, and even search for the items within the app. For example, if a user wanted to show a mover a large couch in a basement that needed to be moved, they could search for the couch specifically or pull up the room it is in.
Another useful function of Sortly is the ability to create shareable lists from the app. Homeowners can share inventories by exporting them to PDF or CSV formats or by putting them in Dropbox. These lists can be shared with movers or other family members to keep everyone in the loop about what needs to be moved.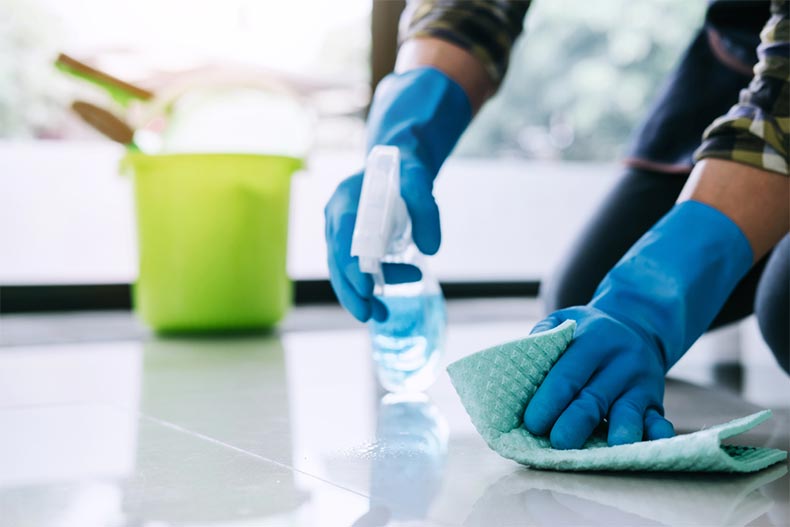 After all of the hustle and bustle that comes with a move, the last thing homeowners might want to do is clean their empty home from top to bottom or, better yet, clean the home they're moving into before they can begin unpacking. This is where the Handy app comes in—well, handy.
The Handy app allows homeowners to book a wide variety of services through the app, especially the ability to hire cleaning services to clean a home after moving out or before moving in. The app can connect users to local cleaning professionals who have been vetted and approved by the app. Then, cleaners can come in and thoroughly clean a property after you move out or before you move in to ensure it's in the best shape it can be in.
Through Handy, users can also book local help to complete other moving-related tasks, such as assembling furniture, hanging pictures, painting, and completing repairs. After an exhausting move, having some help with little stuff can go a long way and make moving that much easier. Handy independent contractors can do tasks like taking care of your landscaping or fixing a broken light switch so you don't have to worry about it during your move or go through the trouble of reaching out to people individually from different places to come and help. Handy offers a one-stop place to find professionals for a wide variety of jobs.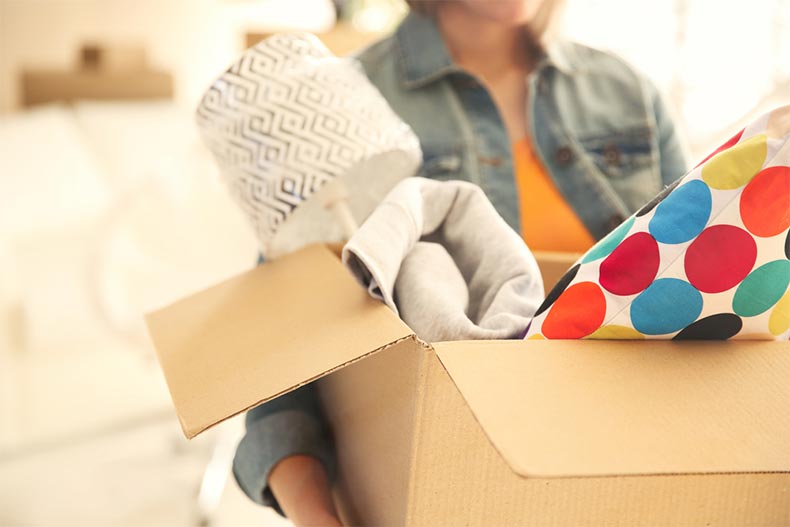 As homeowners begin to pack up their belongings and prepare for their big move, they tend to realize that certain items may not be worth the trouble of moving. Many homeowners decide to downsize into their next home, which means they pare down their furniture, decorations, appliances, and clothing. Active adults retiring to a warmer climate may want to shed many of their heaviest winter clothes, and those moving into a maintenance-free home can finally get rid of their lawn care equipment.
The Letgo app is an ideal solution to excess inventory because it allows homeowners to easily sell items through the app to other people in the local area. Instead of throwing that old bicycle on the curb, users can sell their unwanted items on Letgo and make a profit at the same time.
Letgo works by posting items to sell and then receiving offers from other users on the app. If a favorable offer is received, users can message each other to pick a time and place to meet in order to trade the item for cash. This app offers an easy solution to sell almost anything moving homeowners want to get rid of before the move. Alternatively, homeowners can go from sellers to buyers and use the app to pick up new items from other users for affordable prices.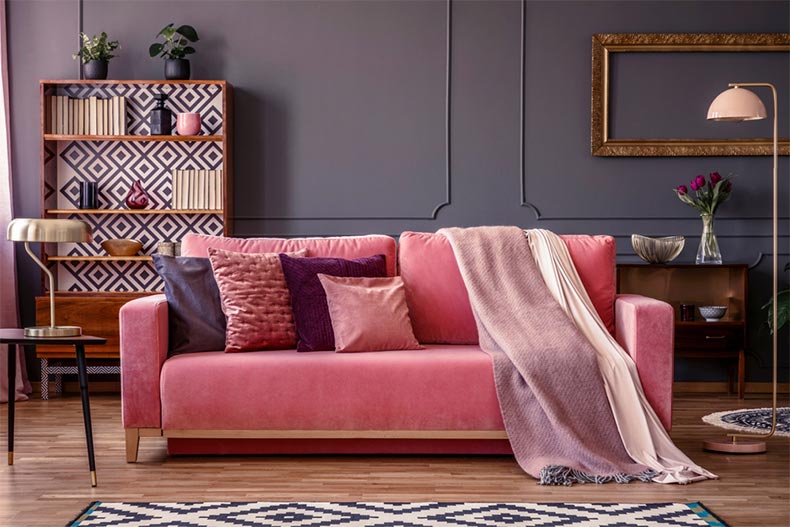 Some homeowners feel more peace of mind about their move when they can plan every aspect from start to finish. If you want to visualize how your new home will look with all of your furniture in it before you even move in, the MagicPlan app can help you do so.
With the MagicPlan app, anyone from homeowners to professional contractors can create virtual floor plans for any property. With a virtual floor plan, homeowners can see exactly how their furniture will fit into their new space. This can help active adults decide on the layout of their furniture, see whether they have room for all of their items, or even figure out what they need to purchase before they move.
To use the app, homeowners can take photos of their furniture and their existing rooms. The app then creates dimensions for the items that represent their placement in a new home. The app even offers virtual furniture, objects, and fixtures to see how they might look in a new space. The floor plans created through the MagicPlan app can help homeowners plan extensively for their moves and organize their rooms more quickly once they move in.