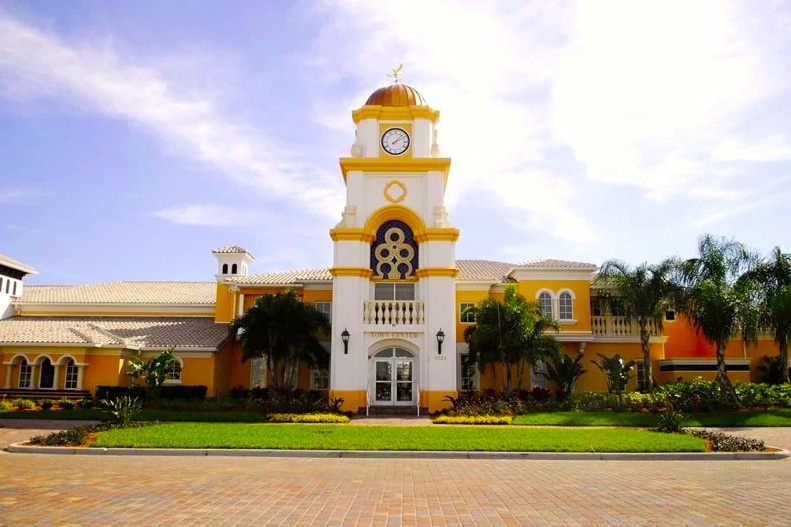 Finding the perfect place to retire is always a daunting task. Do you choose a location based on just affordability or do you consider other options like climate, healthcare, quality of life, and activities?
According to WalletHub's 2017's Best & Worst Places to Retire, nearly four in ten American workers have little or no money saved for their retirement. The study also found that in the Employee Benefit Research Institute's 2017 Retirement Confidence Survey, four in ten workers today expect to retire at the age of 70 instead of the expected retirement age of 65.
When it comes to retirement locations, some retirees are trying to find the best place to settle down in their Golden Years where they can stretch their nest egg for a comfortable retirement without sacrificing their lifestyle.
Thanks to WalletHub's analysts who compared the 150 largest U.S. cities and measured data across four key categories: affordability, quality of life, healthcare, and availability of recreational activities. The data also set ranges from cost of living to tax-friendliness to share of the 65 and better population. Here are the five best places to retire according to WalletHub's "Best & Worst States to Retire" list.
It's no surprise to see Florida on any top retirement list thanks to the state's tax-friendly climate for retirees. The city of Orlando took the number one spot because of its high scores in affordability, activities, quality of life, and healthcare. The Orlando Area also has a great selection of active adult communities for Baby Boomers to choose from.
Some of the popular 55+ communities in the area include Solivita in Kissimmee, Twin Lakes in St. Cloud, VillageWalk at Lake Nona in Orlando, Del Webb Orlando in Davenport, and Cresswind at Victoria Gardens in Deland. Retirees will also have options to purchase new construction homes in brand new active adult communities like Four Seasons at Orlando in Kissimmee and The Lakes at Harmony in Harmony. With so many options to choose from along with an affordable cost of living and quality of life, it's easy to see why retirees are flocking to Orlando for their Golden Years.
Coming in at number two is Tampa, which ranked high in the quality of life category thanks to its share of population aged 65 and older, age-friendly community, walk score, and weather. The Tampa Bay Area is known for its beautiful beaches, diverse attractions, and quality healthcare, which makes it a popular retirement destination.
The area is also full of unique active adult communities that cater to retirees with low-maintenance homes, world-class amenities, exciting social environments, and close proximity to great attractions and recreation. The Tampa Bay Area is home to several 55+ communities, including the impressive Sun City Center, the sprawling Kings Point, and the popular On Top of the World Clearwater.
Miami isn't just for the 20-something spring break crowd these days. The Miami Area is rich with endless opportunities for activity, nightlife, and recreation as well as hosting a booming retirement population. So what makes Miami a great place to retire? The unbeatable weather, quality of life, low taxes, and activities are just some of the factors that attract the 55+ crowd.
The Miami Area has numerous museums, art galleries, performing arts venues, and theaters that provide a fun cultural experience for active adults. Not to mention the area is also full of golf courses, beautiful sandy beaches, waterways, and ports that let retirees play all day and have fun all night. Just north of Miami are multiple 55+ communities that have been attracting retirees for decades, including Century Village at Pembroke Pines, Meadowbrook Lakes, and Wynmoor Village, all offering spectacular amenities in a low-maintenance condominium community.
Scottsdale, Arizona is another popular retirement destination for Baby Boomers who enjoy desert living. The affordability factor, as well as the warm, dry climate and tax-friendly environment, are just a few of the major appeals of this popular Central Arizona retirement destination. The city of Scottsdale offers active adults plenty of outdoor recreation such as scenic mountains that are great for hiking or a variety of golf courses suitable for avid and novice players alike.
Retirees will also find several active adult communities throughout the Scottsdale and Phoenix areas such as Terravita in Scottsdale, PebbleCreek in Goodyear, Robson Ranch in Eloy, and the original Sun City, which was the first 55+ community in the country.
Rounding out the top five list is Atlanta, Georgia. Although this city isn't as popular of a retirement destination as those found in Florida and Arizona, Atlanta still has much to offer retirees. The city ranked high in the affordability, healthcare, and quality of life categories. Atlanta also has great tax breaks for retirees by allowing them to exempt up to $65,000 of retirement income from state income taxes for those 65 and older. Another selling point for retiring in Atlanta is the warm weather, so Boomers avoid winter temps and snowfall.
The Atlanta Area also has dozens of active adult communities ranging from small and charming enclaves to sprawling 1,000-plus home developments. Each 55+ community is distinct and offers a variety of home designs from quality builders as well as world-class amenities that provide retirees with an active and social lifestyle. Some of the popular Atlanta area age-restricted communities include Sun City Peachtree in Griffin, Village at Deaton Creek in Hoschton, Cresswind at Lake Lanier in Gainesville, Cresswind Peachtree City in Peachtree City, and Del Webb at Chateau Elan in Braselton.