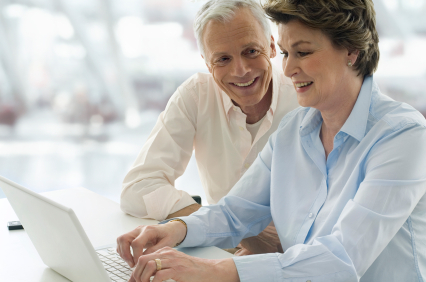 Retiring on a budget doesn't have to mean giving up the good life. By choosing an area with affordable housing and a low cost of living you can stretch your nest egg while still enjoying a great active adult lifestyle. Age-restricted communities with fabulous amenities are located throughout the country, and many of them can be found in budget-friendly areas. Here are a few regions to consider:
Texas – Dallas-Fort Worth Area
Texas is quickly becoming a popular state for retirees who love sunny skies and hot weather. There are several affordable areas throughout the great state of Texas, particularly near the Dallas-Fort Worth region. The cost of living in this area is nearly 10 percent less than the national average, and the median home price in Fort Worth is just $93,100. Texas is also a tax-friendly state for retirees. There is no state tax on income or social security benefits and there are additional homestead exemptions for seniors who own their own homes.
Florida – Venice-Port Charlotte Area
Long known as a retirement haven, Florida is a tax-friendly destination for retirees. The Sunshine State has no state income tax and there are no state taxes on Social Security or retirement income. In Florida's Venice-Port Charlotte area, the cost of living is about 12 percent lower than the national average, and many home prices have dropped since the housing bust, making them even more affordable for many homebuyers.
North Carolina – Charlotte Area
While retirees once just passed through North Carolina on their way to Florida, many active adults have found the Tar Heel State to be an ideal retirement destination. The Charlotte area is a particularly retirement-friendly region, with a cost of living that is 6.6 percent lower than the national average. Social Security benefits are not taxed in North Carolina and there are tax breaks for both public pensions and qualified private pensions.
Georgia – Atlanta Area
Active adults can enjoy a southern retirement in Georgia's popular Atlanta area. In addition to its rich history and wide range of attractions, Atlanta has a cost of living that is 6 percent lower than the average across the United States. Suburbs like Gainesville are even more affordable with a cost of living that is 7.5 percent less than the national average. Georgia is also tax-friendly with no state tax on Social Security benefits and plans to begin phasing out taxes on retirement income.
Tennessee – Nashville Area
Retirees who retire in the Nashville area will find a cost of living that is about 2.5 percent lower than the national average, and tax laws which are fairly retirement-friendly. Tennessee does not tax Social Security benefits or have a broad-based state income tax, but it does have one of the country's highest rates for sales tax. There are also some taxes on investment income, but eligible seniors (65 and older) may be exempt beginning in 2012.
With some careful planning, you can find an area which meets your retirement dreams while also letting you live within your means.