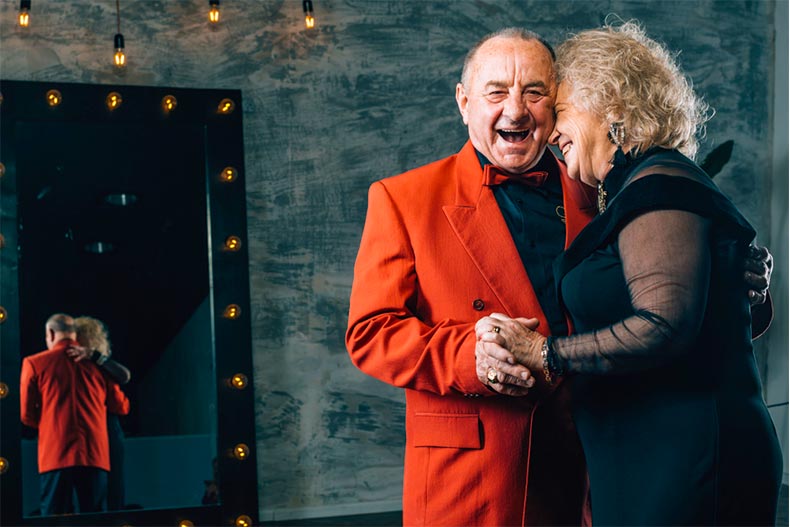 How long has it been since you and your significant other had a date night worth remembering? We're not talking about running errands at the mall and then hitting the local diner. In order to maintain healthy relationships couples need to spend quality time together, and one of the best ways to do this is by going on dates.
Going out to nice dinners is an enjoyable pastime, but spicing things up once in a while can keep things fresh and exciting. Why not try an out-of-the-box date night or even a date day? It doesn't need to be dark out. See where your imagination can take you.
Here are some ideas in New Jersey to get you started.
Pinot's Palette - Various Locations
Sign up for a class at Pinot's Palette, where guests paint their very own works of art while sipping wine. You don't have to be an artist, their friendly instructors show the students step-by-step instructions, which can be made quite funny for all in attendance. You will be surprised at how easy it is, and will likely end up with two pieces of original artwork to grace your walls.
Pinot's is a B.Y.O.B. establishment, so select a bottle of your favorite wine or bring something new with you to share with your partner. They have 17 studios in the Garden State, while classes generally cost $35 per person.
Medieval Times - Lyndhurst
Show your date the inside of a castle at Medieval Times, housed inside of Lyndhurst Castle in Bergen County. Visitors sit around an indoor arena, where "knights" sit astride horses and joust to the audience's delight. Hand-to-hand combat with swords and a falconry demonstration are also featured.
Dinner is also included, and features simple fare like roasted chicken, potatoes, and pastries. Two drinks are also included in the $64.95 per person ticket price.
Hudson Table Cooking School - Hoboken
Trying something new as a couple, such as a cooking class can be very rewarding. Hudson Table has three options: demonstrations for those who don't want to get their hands messy, hands-on classes that are limited to four or five people, or the chef's table option, which features intimate, up-close experiences with local, renowned chefs.
With themes like sushi nights, steak fries for couples, Spanish tapas, brunches, and much more, these events sell out fast. Prices average around $90 to $100 per person with the meal included.
Have Balloon Will Travel - Phillipsburg
This date experience is only for the most adventurous couples. Have Balloon Will Travel is amongst the oldest hot air balloon companies in the state. It's run by a pilot with over 2,000 hours of flight time and more than 30 years of experience. The balloon flights glide past Hunterdon and Warren county farmlands along the Delaware River Valley, and every balloon is FAA certified.
A two-person flight costs around $575. Flights take place throughout the year at sunrise or two hours before the sun sets. They recommend that reservations be made at least two weeks prior. There are several hotels and inns nearby, in case you want to stay overnight or turn it into a romantic weekend.
MDN Latin Dance School - Belleville
What could be more intimate than holding your sweetheart tightly while on the dance floor? MDN Latin Dance School is run by two professional dancers who teach students how to salsa, mambo, and perform other steps. The large studio is the perfect backdrop for couples who want to get close and get moving to some great music. It's also an excellent way to stay in shape.
The school offers beginner, intermediate, and advanced classes, as well as workshops. Many couples sign up to get ready to dance together at weddings and other celebrations. There are no contracts to sign. Interested couples can try one class for just $15.
Rizzo's Wildlife World - Roxbury
If you really want to impress your date, take them to Rizzo's Wildlife World, where you can spend time with chinchillas, alligators, pythons, and other wildlife. This center is different from zoos because it promotes hands-on interactions with their residents, providing learning experiences like no other.
Their indoor zoo has exhibits featuring different kinds of small mammals, snakes, birds, turtles, and even bugs. Visitors are invited to get friendly with the animals, even with Jupiter the Bearded Dragon and Dutch the Skunk! They are open Tuesday through Sunday and admission is $10.