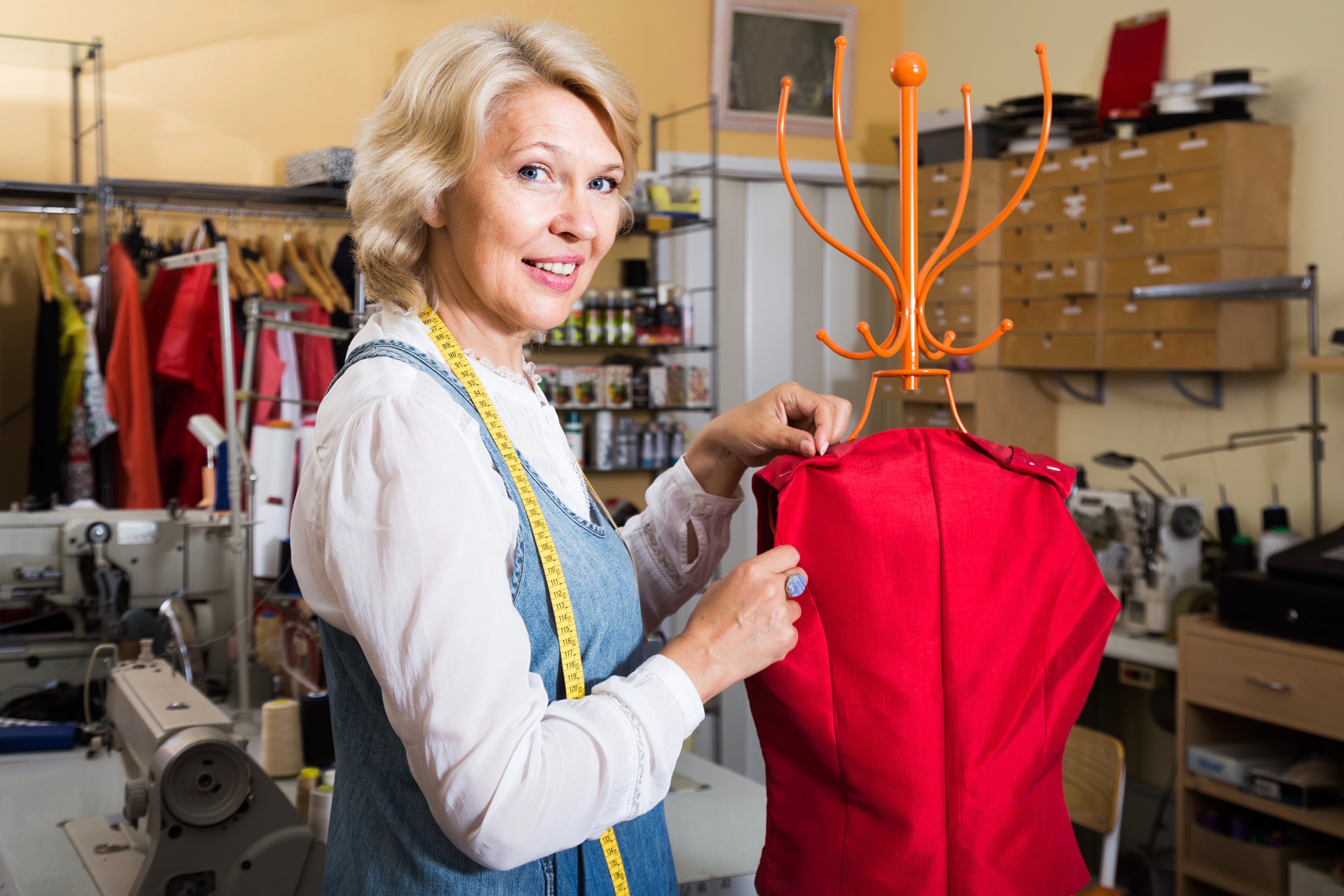 It can sometimes feel like there's not a lot of style and fashion advice geared towards a more mature audience, especially given that the age of models is becoming progressively lower every year. The good news is that it couldn't be further from the truth—you just have to know where to look. And right now there is no shortage of excellent blogs for the style-conscious baby boomer.
Below we've included five of our favorites to get you started.
1. No Outfit Is Complete Without a Hat: Style Crone
Oftentimes style guides for women over 50 lay out a lot of rules about what not to wear. If you don't subscribe to those sorts of rules, and instead believe that fashion is meant to be enjoyed and creatively explored at all ages and stages of life, then you'll enjoy meeting Judith of Style Crone.
Always having chosen outfits as a daily expression of herself, she revels in the visibility blogging has brought to this creative expression. She also runs a vintage shop and sells hats designed for women who are facing hair loss from chemotherapy or illness, as well as women who would just like to complete the perfect outfit with the perfect hat.
If you prefer your style with a French inflection, then this is the blog for you. Susan began her blog in 2007 after realizing that fashion for women of a certain age was a sadly neglected topic. Nowadays, she's overjoyed that she has plenty of company, while she continues to share her take on living a balanced and stylish life. There's also lots of coverage on how to travel in style.
Baby boomers know that sometimes the height of fashion can be the right pair of jeans paired with the right t-shirt, a low-key blazer and simple shoes. Sometimes less is more, and there's no better way to stand out than with classic simplicity. If this sounds like a page from your style bible, then you're going to want to check out Alyson Walsh's blog and her style advice for FABsters (fifty and beyond).
A successful law professor at Fordham University, Lyn Slater noticed a lack of the kind of blog that resonated with her own personal tastes. So she started one as a hobby. While she's still a successful law professor, that hobby turned into a full-fledged career of its own and has turned her into an icon.
5. For the Gentleman With Class: Grey Fox
Many of the blogs above were started when women felt there was a lack of fashion blogs that represented what they wanted to see in the world. And while they and their colleagues worked to successfully change that, there's still not a whole lot of fashion blogs for men of any age.
While men's fashion blogs might still lack quantity, the quality of David Evans' Grey Fox is a pretty wonderful example of fashion for men. Begun in 2011, it has been featured in publications including GQ and Esquire. And it's a must-read for any man over 40 seeking to be fashionable. Frankly, men under 40 could no doubt learn a few things from the Grey Fox.