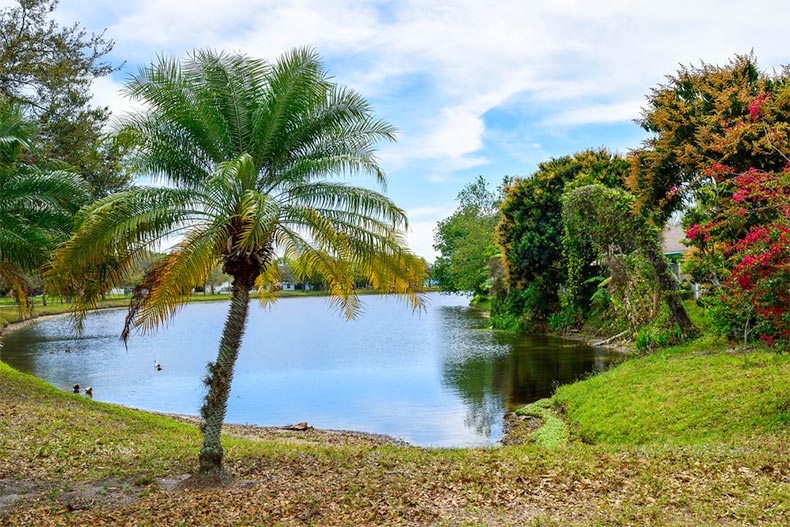 It's hard to talk about active adult living in the Tampa Bay area without looking at Kings Point in Sun City Center. This is one of the largest 55+ communities on Florida's Gulf Coast, and one of the most popular. Residents love living in their gated community, which has 5,277 single-family and attached homes.
Why do people love living here? There are the usual reasons—year-round sunshine, no snow to shovel, low state taxes, and friendly neighbors. But there are five things that make this community unique and explain why current residents are so happy coming home to Kings Point.
1. Top-Notch Amenities and Activities
When homeowners want to go out and explore the many dining and cultural opportunities in the area, they don't have to worry about driving. There's no fighting traffic, searching for parking, or feeling completely worn out by the commuter experience. Kings Point provides a lot of public transportation. There's a shuttle that takes residents to the Brandon Mall twice a week. Trips are planned to restaurants, theaters, and holiday events in Downtown Tampa and across the Bay in Clearwater and St. Petersburg.
There's pickleball, shuffleboard, tennis, bowling, indoor and outdoor pools, and a floating fish dock. Residents take art classes, form golf leagues, and get together for language, computer, and yoga classes. There are clubs such as the Italian American Club, the Michigan Club, and the Jewish Club. Also, residents can take up weaving or woodworking.
2. Golf Carts Everywhere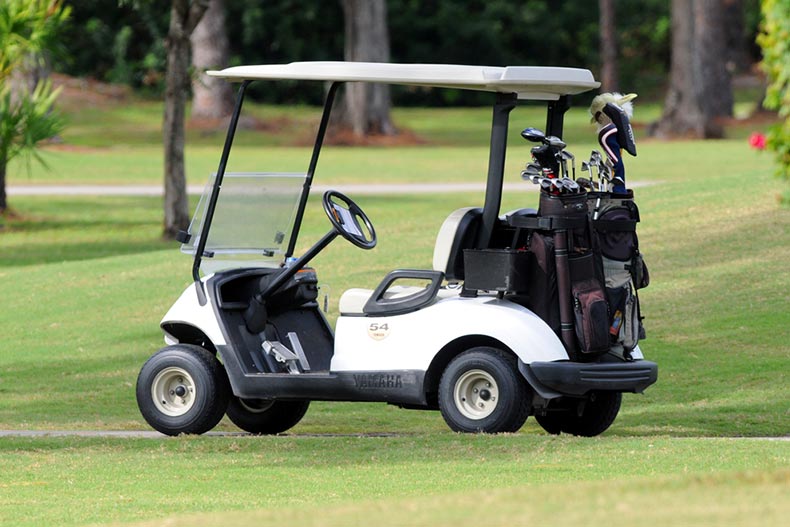 The speed limit throughout the community is a conservative 15 miles per hour.
Golf carts aren't only permitted at Kings Point, they're encouraged. The speed limit throughout the community is a conservative 15 miles per hour, whether you're in a car or a cart. (And they're strict about this.) Even outside of the community, golf carts can be found in the drive-thru lines at McDonald's and Dunkin' Donuts or parked close to the entrance of the local Walmart. Buying and selling golf carts is pretty popular too. Neighbors have been known to set up payment plans for each other when they're looking to hand over a used model in favor of something new.
3. Perfect for Snowbirds
Year-round residents make up the majority of Kings Point's population. However, there's a healthy group of residents who arrive from colder climates in the fall and depart in the spring. It's easy to leave their winter homes behind at Kings Point because the community is so secure. It's also extremely welcoming to these part-time residents. Most of the social events like dinner dances and group excursions are scheduled during the months when they'll be in town.
4. Close to Tampa and St. Pete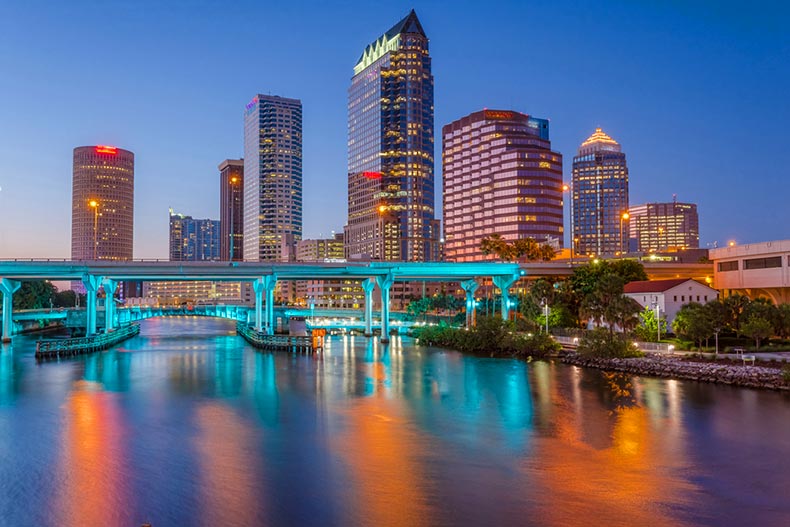 Kings Point residents have everything they need in Sun City Center. There's shopping and grocery stores and restaurants. Golf courses, nature preserves, and even the beach are only minutes away.
Larger cities are close too. Tampa is about half an hour north, and it's as easy as jumping on Interstate 75. There, residents can enjoy exploring historic neighborhoods like Ybor and Hyde Park. They can watch almost every professional sport; the Tampa Bay Buccaneers have their giant football field right across the street from where the New York Yankees have their spring training stadium.
St. Pete and Clearwater are about an hour away. There, Kings Point residents enjoy white sand beaches, entertainment at Ruth Eckerd Hall, and visits to the Dali Museum.
5. Affordable Real Estate
What's not to love about affordable homes for sale? Kings Point homeowners don't have to put their financial health at risk when they buy a home in this community. Prices for some of the smaller attached villas start at under $100,000. Duplexes and paired villas are available with two or three bedrooms and two bathrooms. Single-family homes only go as high as the $300s, and buyers will find spacious floor plans and attached two- or three-car garages. There are plenty of models to choose from, leaving buyers with options that fit their budget and lifestyle.